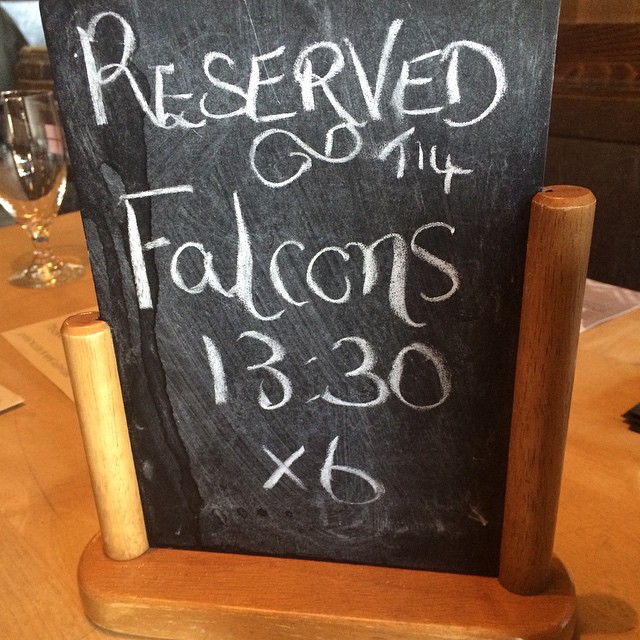 Happy Friday!
My work has been a bit stagnant lately but I've been getting my shit together to spend a few days in London next week at the London Book Fair.
Plus, sunshine. Plus, yoga. Plus, more plans are afoot…
Meantime, here are some links for your weekend.
–– ON ROBOTNIC.CO ––
BEDA (Blog Every Day April) continues… well, most days.
On my business blog, I waxed lyrical about my absolute favourite app, Pocket. I'll get them to sponsor, like, my entire life someday.
ICYMI last week, here's Bookish Blether Episode 6.
–– ARTS & CULTURE ––
Richard Brody on Noah Baumbach's "While We're Young" is the reason why I have a quarter-finished piece about the same film sitting in drafts.
The latest VIDA count results are not much more heartening than last year's. But some publications are obviously trying. Those that aren't will not be getting my clicks.
Ann Friedman covered The Genius of Broad City and totally nailed all the reasons why I love it too.
Self-Portrait Of The Artist As Ungrateful Black Writer. A great piece from Saeed Jones in Buzzfeed.
Are the Virtues of Higher Education a Lesson in False Advertising? An interesting piece about the realities of having a day job and whether advertising is really any more evil than academia.
A couple of pieces from Durga Chew-Bose also caught my attention this week. The first, an interview with her in The Guardian's series about women who write online.
The second, a previous piece I re-read after it was linked in the above: How I Learned to Stop Erasing Myself.
Appropriately, after reading that I went to a restaurant where they wrote my name as Falcons (despite my spelling it out). I also routinely use the name Jones for taxis to save surname confusion. But all the inconvenience my name causes is superficial so I can't really complain.
In The Hairpin, I loved this piece by Hayley Krischer on Hysteria and Teenage Girls.
–– DIGITAL ––
I think this might literally be the best thing on the internet ever? A WNYC series: Bodega Cats in Their Own Words. *Person Raising Both Hands In Celebration Emoji*
Are we overthinking everything? – a take-down of our hot take op-ed culture. Yuuup.
I haven't recommended another Tinyletter in awhile, so how about you check out Rachael Maddux's A Newsletter? She works at Mailchimp and Tinyletter, fittingly, and in this one she sends a bit of personal chat and some links.
Bonus podcast round: Rachael Maddux also recommended some Podladies (i.e. podcasts led by women). As did Bustle, with podcasts by women of colour.
In related, Ann Friedman again – this time being interviewed about her own "Newsletter Empire". (I'm just jealous.)
–– ON PAPER / ON SCREEN ––
I've got one essay collection and one novel on the go at the moment:
In Praise of Messy Lives by Katie Roiphe – part criticism, part personal essays – which I'd been led to believe was quite controversial? but only has a few major opinions that I'd really question so far. The term "whip-smart" comes to mind.
Fishnet by Kirstin Innes – whose launch I attended last week. It's about sex workers, and sisterhood, and I'm thoroughly enjoying it. I'm also meeting her later today so you'll hear more about this one on Bookish Blether soon.
Which book is on your nightstand?

–– &c. ––
What Part of "No, Totally" Don't You Understand? I do love a wacky linguistic trend article once in awhile.
My husband is from California, which is currently suffering through a major water crisis. This week, LA Times reports that California's wealthy lagging in water conservation. No surprise.
A chat with Elizabeth Wurtzel in Jezebel. She rubs me up the wrong way and yet I'm always drawn to her.
​Have a lovely weekend, friends!