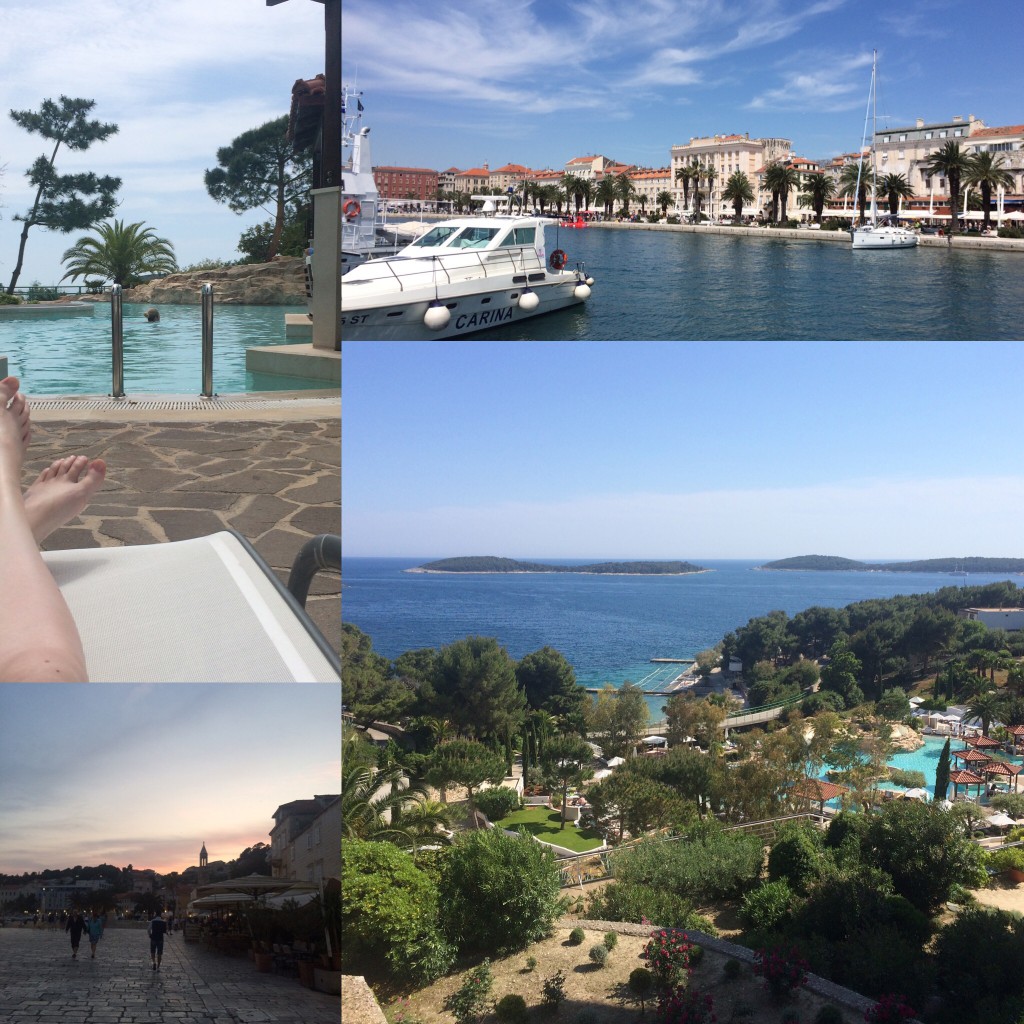 The prodigal blogger hath returned pickled, relaxed, and an ever-so-slightly darker shade of white.
Massive thanks to Kevin for curating last week's links. Isn't he great? He's obviously too modest to plug himself so I will: go follow him on Twitter and Tumblr.
I spent a week in Croatia: 5 nights on Hvar island bookended by nights in Split. It was gorgeous and delicious, totally chill and waaaay overdue. How have your last couple of weeks been?
Strap in for teh links.
–– ON ROBOTNIC.CO ––
My podcast, Bookish Blether Episode 9 is up and it's about Gifting Books.
On my business blog, I waxed lyrical about Podcatching (but really just about my favourite podcast app, Overcast).


–– ARTS & CULTURE ––
Speaking of being home, Anthony Bourdain was here last year and the Glasgow episode of Parts Unknown screened last week. As a fan of the show, it was really weird to see my home street on screen… as a bar fight broke out. Oh, Glasgow. Anyway, here's his blog on the subject, which is of course entitled C***. Thanks, Tony.
The Lack of Female Road Narratives and Why it Matters by Vanessa Veselka, with lots of follow-up reading material (including The Truck Stop Killer). Tingles of every sort.
Love Jill Lepore's droll yet maddening yet hilarious Why Marvel's Female Superheroes Look Like Porn Stars.
It's college graduation speech season, so here's your vital reminder to read David Foster Wallace's This is Water speech from Kenyon College, 2005. Here's a text PDF, here's the audio. I draw on this for strength all the time.


–– DIGITAL ––
If you can't get enough link lists, try Jessica Furseth's Reading List. There might be some cross-over with here, but this one was a particularly great selection.
Stealing from there, Durga Chase Bose's Reading List for The WW Club is stellar. I'd been dithering, so bought The Lover by Marguerite Duras and Susan Sontag's Reborn immediately after reading this.
Also from New Yorker, this guy's personal taxonomy of Hahahas vs Hehehes correspond quite closely with mine. No lols, though? I mean, come on.
The latest in Facebook's attempts to become the entire internet. (It already is, for a lot of people. Terrifying.)
Anna Hart on The Rise of the "Digital Nomad". Does hanging out at my father-in-law's in the California Central Valley summer for a few weeks each summer count?
Something I've considered: The Curious Conformity of YouTube's Beauty Tutorials. BookTube isn't so far off.


–– ON PAPER ––
It's been a pretty great reading week, you guys. I finished 6 books – here are highlights:
The Lover by Marguerite Duras – mentioned above. It's £2 on Kindle, will take maybe 2.5 hours to read, and holy shit do I wish I could write like that: just divine. Next purchase will be her collection called Writing, SOON.
Jesse Eisenberg's forthcoming collection, Bream Gives Me Hiccups and Other Stories is hilarious and creative and OMG can this man can pathos the hell out of sweet 6th graders and disaffected millennials. I'm down on this whole actors with cutesy personal brands can write books now! trend (though that doesn't keep me from reading them!) but this was excellent. It's out in September, I'll try to remind you.
I also listened to approximately 2 million podcasts and am really looking forward to purchasing/reading Spinster by Kate Bolick (which sounds amazing and awful all at once lolz) and Leaving Orbit by Margaret Lazarus Dean.
Got a book recommendation? Hit reply.


–– &c. ––
No lunch. You refused to buy us Lunchables, and now you must pay. Grab a seat at a standing desk because this afternoon you work an unpaid internship in dubstep. When the beat drops, admit that it is no longer feasible to put oneself through college working a part-time minimum-wage job. In the millennial revenge bunker, we can't hear you scream over 23 years of earbud-induced tinnitus.
This Millennial Revenge Fantasy from The Hairpin made me laugh.
Let's talk about periods! Ann Friedman is never irrelevant.
A nice feature on Amy Poeler and how she's making herself uncomfortable.
​Have a lovely weekend, friends!