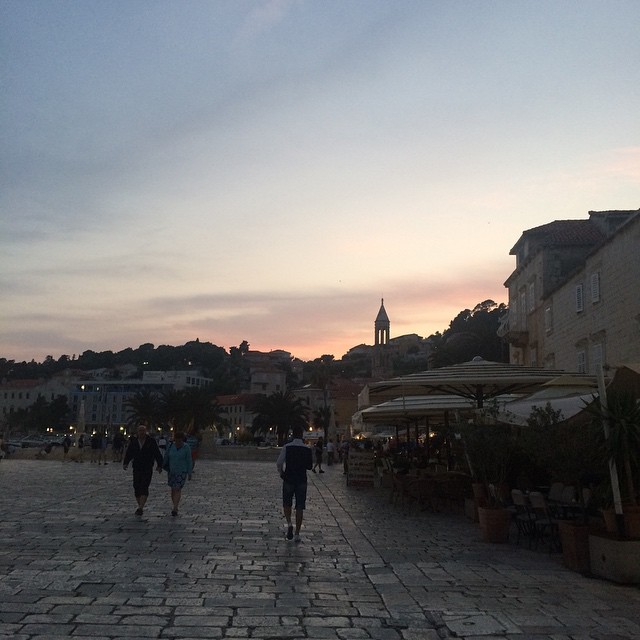 There have been no gorgeous vistas and very few blue skies this week, but a girl can reminisce.
I've been back to work with a thud, but am gearing up for a fun book-and-friends filled weekend and a trip to Sheffield Doc/Fest next week. Not bad, not bad.
What's new in your world? Some links, perhaps?
–– ON ROBOTNIC.CO ––
Bookish Blether Episode 10 – Bookish Catch-Up, and lots of spring cleaning.
And on my business blog, even more bloody links.
–– ARTS & CULTURE ––
Every writer has read, or should read, William Zinsser's On Writing Well. He passed away recently, and his former student and friend Mark Singer wrote this lovely piece in remembrance: Tuesdays with William Zinsser.
I've recommended the She Does Podcast once before, and especially loved this episode with radio producer Bianca Giaever – Always Talk to Strangers.
WOC vs Black Women, critical reading from the blog fille de glissant.
When Jezebel launched with a vengeance in 2007, it offered a corrective to the lies proffered by Cosmo and its competitors in service of the "celebrity-sartorial complex." But ladymags have since jacked Jezebel's style and staffed up with sarcastic smarties. Now even Maxim is marketing itself as a feminist rag.
The brilliant Amanda Hess on why she left ladyblogging.
–– DIGITAL ––
So fuckin true bro. The "Inside SoCal" Series Is Transcendently Good And Kyle Mooney Is Possibly A Genius. Here's my personal favourite. (This is all nonsense if you've never been to SoCal; absolutely genius if you're from there.)
How the eff do people get their lives to revolve around Evernote? This post on Using Evernote (the right way) sheds some light, and is incredibly useful if you need a few pointers.
Laura Olin is a great person to follow online. The Mailchimp blog reported on How Laura Olin's Emails Got Her Freelance Work and a Book Deal.
–– ON PAPER ––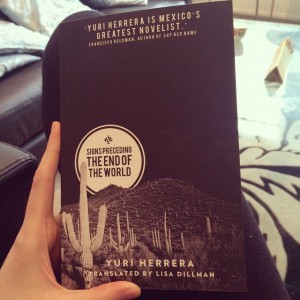 This week I've mostly been reading Signs Preceding the End of the World by Yuri Herrerra, translated by Lisa Dillman. It's my book club pick for tonight and it's remarkable. Wish I could read it in Spanish.
For the coming week I've designs on hitting up some essays – Virginia Woolf, Susan Sontag and Joan Didion in particular.
What are you reading this weekend?


–– &c. ––
My friend Jess blogged about a familiar foe: The Bully Inside My Head.
What if You Don't Have "One True Calling"? As this list will attest, I related to this. (It also makes me want to rewatch Frances Ha.)
Read anything good this week? Hit reply or tweet me with a link.
​Have a lovely weekend, friends!