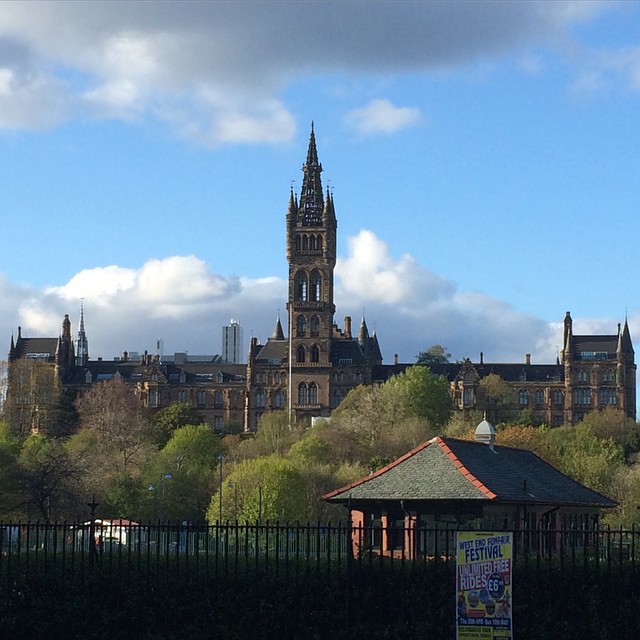 Remember when it wasn't raining? Me neither.
As you receive this I'll be on the train to Sheffield for Doc/Fest – my first visit since 2010. It's kind of the Arizona State of UK film festivals (read: the party school) so it should be a fun, though brief, visit.
What's new with you? As ever, here are some links for your weekend.
–– ON ROBOTNIC.CO ––
ICYMI, here's last week's Bookish Blether Episode 10.
On my business blog, I wrote about How to Sell in the Off-Season.
–– ARTS & CULTURE ––
To say that women are socialized differently is an understatement. I can't remember a time in my formative years when I wasn't too loud, too big, too anything for every particular circumstance in my life. My parents constantly told me to be quiet. I made too much noise when I walked. I laughed too loudly. I weighed too much.
I Have Been Sitting on Manspreaders For the Last Month and I Have Never Felt More Free on xojane. This girl is my hero. Her actions are empowering for many reasons – not least because lately I've been getting increasingly frustrated by the fact I take up SO LITTLE SPACE and yet people fucking BUMP me constantly. I asked a woman to stop pushing her suitcase into my ankle the other day and she didn't like it, but she didn't keep doing it. We need to speak up, act up.
In related: trying to be likeable is bullshit. More lessons from Chimamanda Ngozi Adichie.
I loved this from Ruth Margalit on Writing About Not Writing. It's quite the trend.
Every so often I have a binge of Sadie Stein's daily blogs for The Paris Review. Here are a recent couple: Almond Joy and Booksellers Week.
Chris Guillebeau did a wee series called Three Things I Know. I liked this one on Writing Books.
Anupa Mistry reviews Selfish: All About Me.
–– DIGITAL ––
A longread for your weekend (and mine!) – my husband Evan recommends The Agency, an investigative New York Times piece about Russia's internet troll army.
The Internet Talks Like a Woman, says a dude on the internet. But he's right! HAHAHA EMOJI.
Instagram's plan from the beginning has been to exploit that conceptual slippage between content and advertising in a powerful new way, because it is the social network with the greatest claim to a foundation of genuine emotion.
The New Yorker comments on Advertising and the End of Instagram's Sincerity.
File this under Not News, but I'll read about stationery anyway. In A Digital Chapter, Paper Notebooks Are As Relevant As Ever.
–– ON PAPER ––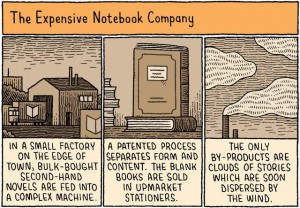 I love this from Tom Gauld and the New Yorker.
I haven't read much this week but after a migraine on Monday I went back to the audiobook of An Astronaut's Guide to Life on Earth by Chris Hadfield. It's a bit repetitive at points but after a welcome break I'm really enjoying his charm and sweet stories about the virtue of learning and of appreciating the people in your life.
What are you reading this weekend?


–– &c. ––
This week in death: Sheryl Sandberg on grief is sad, sweet and life-affirming and David Sedaris Talks About Surviving the Suicide of a Sibling.
Many compelling reasons to Stop Drinking Bottled Water, from Alissa Walker at Gizmodo.
From 99U, The Best Opportunities Are the Ones You Create for Yourself. Heck. Yeah.
Read anything good this week? Hit reply or tweet me with a link.
​Have a lovely weekend, friends!