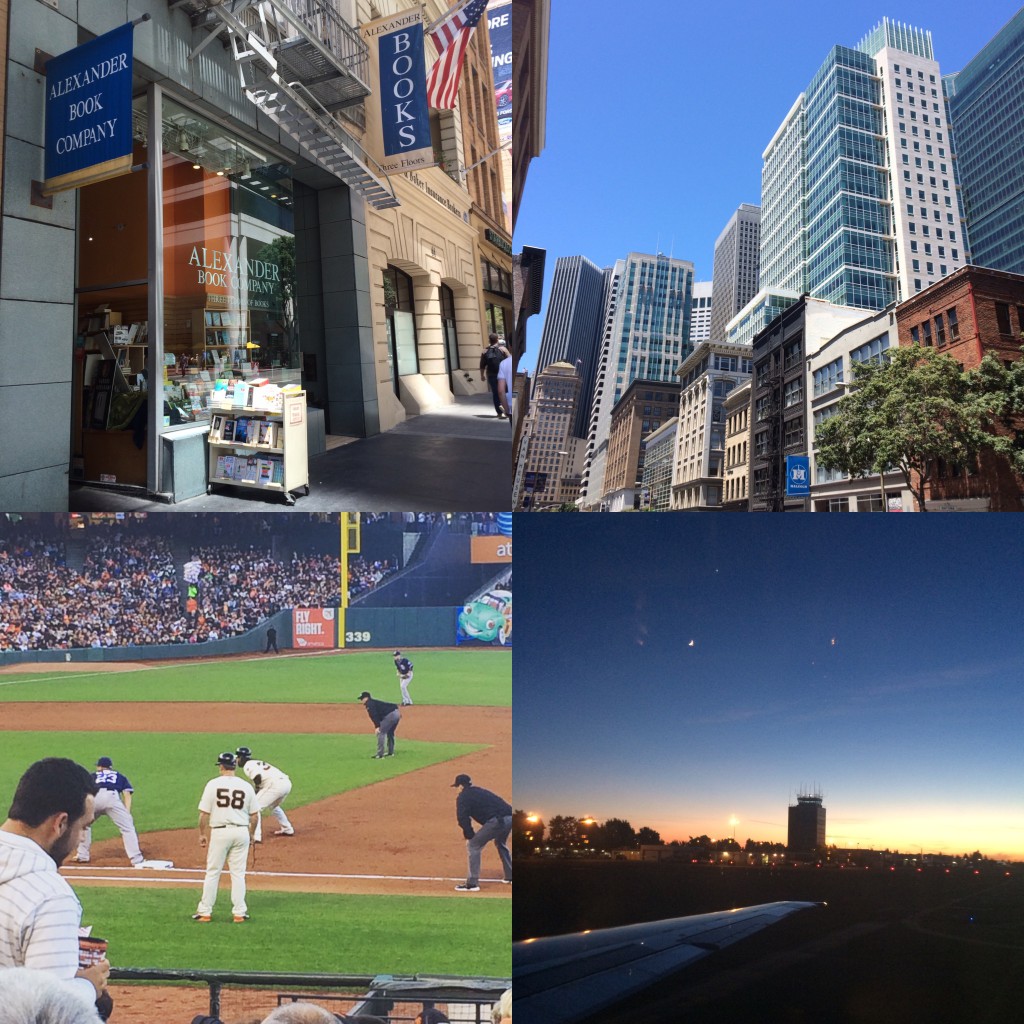 Greetings from California!
I've just spent a couple of days in San Francisco and am back in the scorching central valley (104F and climbing!). I can recommend it up to 90-odd, but beyond that it's kind of impossible to get around in.
What's new with you?
–– ON ROBOTNIC.CO ––
Bookish Blether Episode 12 is up, and we're discussing our favourite indie bookshops in honour of Independent Booksellers Week.
On my business blog? Lots more links.
–– ARTS & CULTURE ––
Edith Hall explains why we should all learn from the ancient Greeks. The reasons are many.
I like reading great writing about Buster Keaton almost as much as I like watching his movies, and this is no exception: The Deadpan Genius of Buster Keaton by Charles Simic.
NY Review of Books covered Digital Journalism: The Next Generation with minimal old man yells at cloud vibes.
A lovely piece on Lit Hub: The Day Virginia Woolf Brought Her Mom Back to Life.
–– DIGITAL ––
Podcast recommendation – last week's Reply All is remarkable.
The Battle Over the Taco Emoji is hotting up. Features the line, "Bill Esparza, a leading expert in Mexican food in the United States and the voice behind the prominent blog Street Gourmet LA, understands the nuances of taco culture better than anyone…"
The latest Allusionist podcast is also about emoji, or more specifically, Mixed Emojions. Helen, the host, is not convinced.
Gmail Formally Adds 'Undo Send' Option. Prayer hands emoji.
–– ON PAPER ––
I've been in a big old reading slump of late, and am currently slowly slogging my way through Outline by Rachel Cusk, though I'm not sure if I'll stick with it.
I also picked up a copy of Shirley Jackson's memoir – Life Among the Savages – which I'd never heard of before. I'm into diaries lately.
What are you reading this weekend?


–– &c. ––
On Chicken Tenders – an ode to culinary simplicity.
The Tampon: A History – The cultural, political, and technological roots of a fraught piece of cotton.
A surprisingly good "what I've learned in my 30 years" blog here – The days are long but the decades are short.
Atul Gawande on America's Epidemic of Unnecessary Care is a must-read.
Read anything good this week? Hit reply or tweet me with a link.
​Have a lovely weekend, friends!