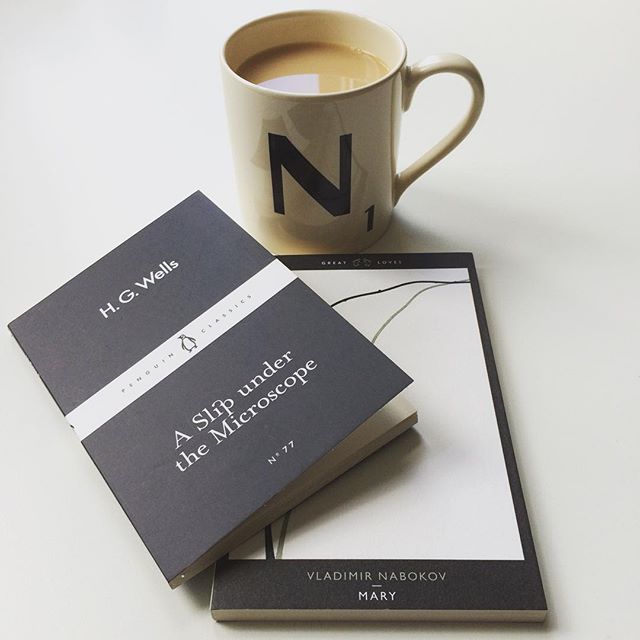 Happy Friday!
How are things in your world? Summer still hasn't arrived up here, but it's been a good week regardless. Listening to this cover of Here Comes the Sun on loop has helped.
It's Evan's birthweek – a tongue-in-cheek tradition that's gradually become more reality than sarcasm. After an evening with friends, and a big meal out last night, tonight we're going to see Limmy tonight and going for drinks with more friends tomorrow. I hope your weekend is packed with fun plans too.
Enough about me – here are some links.
–– ON ROBOTNIC.CO ––
Yesterday I posted a Book Haul! – because I haven't made one for like 6 months.
As if these weren't going to be enough, my business blog has July Links covering social media, content, and microbusiness interests.
ICYMI last week, we talked about book to film adaptations on Bookish Blether Episode 14. Next episode drops on Wednesday!
–– ARTS & CULTURE ––
We're witnessing Oliver Sacks' final writings in real time, and they're gorgeous, heartbreaking and life-affirming. Here's his latest: My Periodic Table.
Kate Bolick whose book, Spinster, I really enjoyed, recommends 5 books. I suddenly realised The Long-Winded Lady was already on my wishlist when I saw the cover. I'm so psyched to read it now.
Novels About Real-Life Women Are Saving Forgotten History. There's a bit of tricky subtext about fiction as a women's medium here, but I hope this sparks more biography publishing about the actual women behind the stories.
And the Oscar for Best Torso Goes To… [spoiler alert] Channing Tatum, who is, apparently, the one guy in the film industry who gets that sexual objectification of men does not mean feminism is over! Props to Robbie Collin on this one overall, but his thesis is off.
In related: Do You Think My Muscles Are Sexy?
Speaking of male objectification: here's one for teh swoonz: Disney Princes Reimagined In Real Life.
–– DIGITAL / THE FUTURE ––
Alana Massey questions The Cult of Work; nails it.
Twitter's not backing down on its chat about rejigging the beloved timeline. I've just passed my 8-year Twitterversary and I'm 99% certain this would ruin it for me.
How the way you type can shatter anonymity. Troubling news about user profiling techniques.
–– ON PAPER ––
Funny story: in the past month I've read 3 books in which the main character panic-reads Middlemarch. Is the universe trying to tell me something?
This week I've been participating in the 7 in 7 Readathon. The goal? Finish 7 books in 7 days.
I've finished 4 so far so am on track. They were:
1. Travels in the Land of Serpents & Pearls by Marco Polo (Penguin Little Black Classic) – totally bonkers.
2. A Slip Under the Microscope by H.G. Wells (Penguin Little Black Classic) – two fantastic short stories.
3. Oranges Are Not the Only Fruit by Jeanette Winterson – almost as tragic as I previously stated it was funny.
4. Walking by Henry David Thoreau – what a wank.
I made a video covering my TBR (To Be Read) for the readathon – so click over to see what else is on my nightstand.
What are you currently reading? Hit reply and let me know!


–– &c. ––
Radiation. Government conspiracy. Mass hysteria. There are plenty of theories as to why the residents of a tiny Kazakh mining region keep falling asleep for days at a time, but no answers. – A fascinating longform piece that I've not quite finished yet, but reckon you'll love.
Meanwhile, in Manhattan: A McDonald's With Many Off-the-Menu Sales.
A couple more bookish videos for you! Holly shared her stunning Book Design Portfolio. If you're in publishing you ought to snap her up.
And finally, Jean recommended 10 Books Under 150 Pages – many of which I've read and loved.
––
Read anything good this week? Hit reply or tweet me with a link.
​Have a lovely weekend!