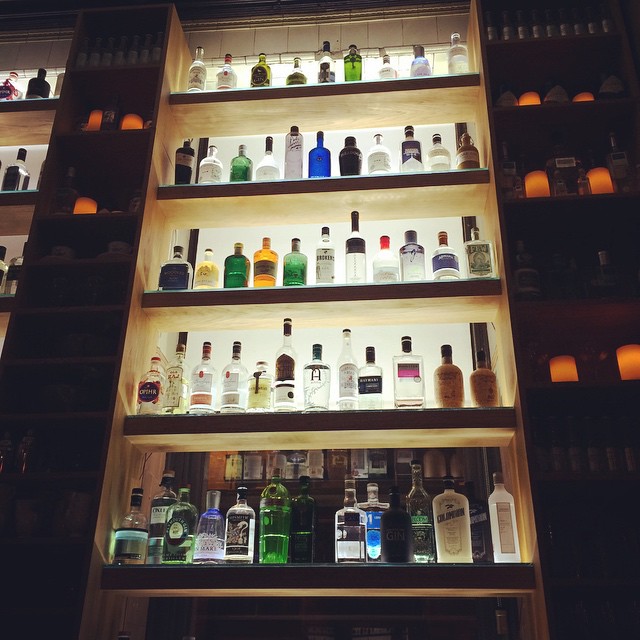 Happy Friday!!! Tonight I'm going to a gin tasting and out for dinner. What do you have to look forward to?
Some links, perhaps?
–– ON ROBOTNIC.CO ––
I did another big catch-up with my Quarterly Wrap-Up: capsule reviews of the books I read in April–June. [VIDEO, 11 mins]
ICYMI, last week's Bookish Blether podcast is about Our Favourite Books. [AUDIO, 34 mins]
–– ARTS & CULTURE ––
Warning: It's super book-heavy this week, you guys.
A quickie with my fav. Junot Diaz on reading, writing, and America's amnesia about race.
I enjoyed learning more about How the Tiny Graywolf Press Became a Big Player in Book Publishing. I also want every book they've published in the past 2 years.
Valeria Luiselli: the Novelist All Your Smart Friends Are Talking About. Damn right I am. I loved her essay collection, Sidewalks, and have both her novels in the post.
A Literary Koch Launches New Publishing House. How prim and perfect. Her plans sound great, though.
And finally, a lovely little piece from Ann Patchett on the inherent powers of owning a bookstore.
–– THE FUTURE ––
Writers talk to the Awl about getting paid in the digital era: If You Don't Click on This Story, I Don't Get Paid.
New York Times takes on A Toxic Work World – ours.
THE problem is with the workplace, or more precisely, with a workplace designed for the "Mad Men" era, for "Leave It to Beaver" families in which one partner does all the work of earning an income and the other partner does all the work of turning that income into care — the care that is indispensable for our children, our sick and disabled, our elderly. Our families and our responsibilities don't look like that anymore, but our workplaces do not fit the realities of our lives.
Fariha Roisin is a must-read as always. This time it's on Growing Up Muslim in a Post-9/11 World.
The plight of the bitter nerd: Why so many awkward, shy guys end up hating feminism. Arthur Chu can be a bit much, but his points here about internal vs external threat are solid. TL;DR: "Guys deal with Women in the abstract, as a category; women deal with specific men who physically threaten them."
–– ON PAPER ––
As mentioned above, I finished Sidewalks by Valeria Luiselli and loved it. I'd already ordered her new novel, but went ahead and ordered her debut so as I could read that first.
Currently on the go: The Guilty short stories by Juan Villoro (good, almost finished), 10:04 by Ben Lerner (cloudy with a chance of DNF), and a revisit to some of Nick Hornby's Ten Years in the Tub book columns.
What's on your nightstand?

–– &c. ––
A lovely one for writers: the first draft is always perfect. (Spoiler: it's because it exists.)
Toward A Theory Of Fall Fuckability on The Hairpin. Don't worry, it's not a love letter to fall. I just thought it was funny.
––
Read anything good this week? Hit reply or tweet me about it, won't you?
​Have a lovely weekend!