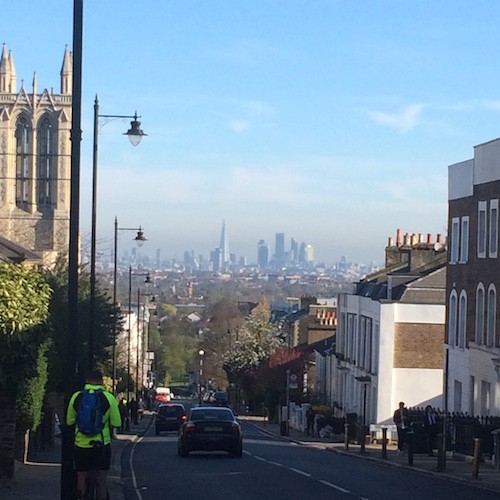 Long weekend yeahhhh! I'm off to London today. Plans include visiting my podcast buddy Holly, book shopping in aid of Books Are My Bag, seeing Book of Mormon, stuffing my face, and drinking lots of cocktails.
What are your plans for the weekend? Anything exciting? Here are some links to keep you occupied.
–– ON ROBOTNIC.CO ––
You may or may not have noticed that quietly attempting to post at least once per weekday throughout October – so there's plenty to read around here.
How about some capsule reviews of the books I read last month, aka September Reads?
Looking ahead, I caught the seasonal reading bug and posted my Autumn TBR [VIDEO, 6 mins].
Book Week Scotland 2015 launched this week, and they have an amazing line-up of bookish events taking place across the country from 23–29 November.
ICYMI, Bookish Blether #19 is about the opposite of a reading slump, a Book Spree!
–– ARTS & CULTURE ––
On LitHub, Sloane Crosley talked about her "novel dysmorphia". Basically she wrote a 700-page novel, which has now been released as a 372-page novel. I like to think about the processes authors go through between drafts – the additions and subtractions, and how the end product we read has never come out fully-formed. Weird, right?
My favourite film podcast did an episode on my favourite filmmaker! You Must Remember This: Buster Keaton's Biggest Mistake [AUDIO, 43 mins]
I am totally in love with illustrator Megan Nicole Dong's cartoons of men being deceived by make-up. This one's husband-endorsed: he laughed so hard he had a coughing fit.
"My past is littered," she said, "with the bones of men who were foolish enough to think I was someone they could sleep on." Whoa.
–– THE FUTURE ––
Here's a great discursive piece from Ann Friedman – Me Inc.: The paradoxical, pressure-filled quest to build a "personal brand."
Who knew The Politics of Pantyhose could say so much about society?

–– ON PAPER ––
This past week I've read Did You Ever Have a Family by Bill Clegg – which was a good, slightly underwhelming small town drama.
I also finished Fates and Furies by Lauren Groff – a seemingly pretentious but ohmyfuckinggod actually outstanding and totally rich story of a marriage with a total deconstruction of the manic pixie dream wife. There is way too much to say about that book.
My full reviews will be in the next Big Issue so look out for that.
Next on my list is Invisible Man by Ralph Ellison, my current buddy read which is remarkable so far but quite chunky so I might take my Kindle away this weekend and start this month's book club pick: Grandmother Divided by Monkey Equals Outer Space by Nora Chassler.
What's on your nightstand?

–– &c. ––
True or not, this Craigslist missed connection is sweet and beautifully written and heartbreaking.
––
Read anything good this week? Hit reply or tweet me about it, won't you?
​Have a lovely weekend!