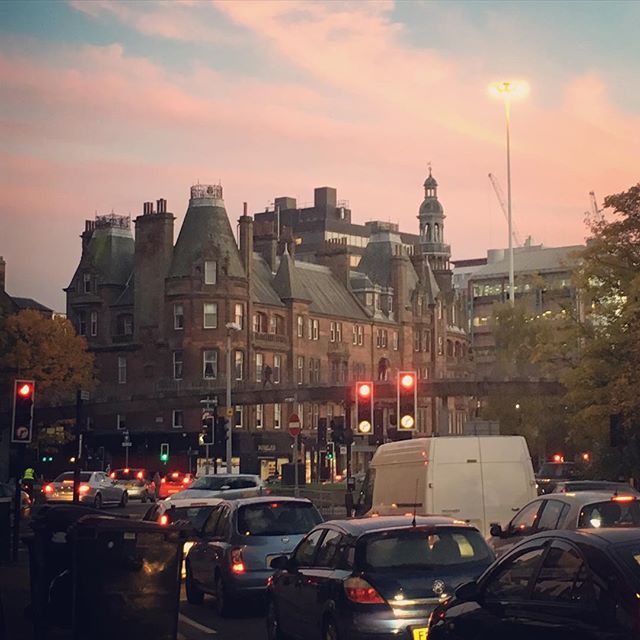 How do?
I'm busy getting ready for my upcoming trip to New Jersey and New York. Don't miss me too much!
Here's your weekly dose of links. Enjoy x
–– ON ROBOTNIC.CO ––
New Bookish Blether! In Episode 21 we discussed Prize List Pressure – how we cope with the pressure to read literary award nominees and winners, along with some literary prizes we trust and follow.
–– ARTS & CULTURE ––
I really enjoyed Austin Kleon's talk on notebooks, which he gave on his recent book tour. [VIDEO, 31 mins]
Molly Young is great on books (just take a look at her single-serving "what I'm reading" Tumblr) – and now she's doing a weekly New York Times column called Help Desk. Here's the first edition.
Lovely stuff from George Saunders: My Writing Education: A Time Line.
This week it was time for my monthly read of Sadie Stein's Daily Correspondent blogs. Here are two highlights: Back Away Slowly and Let's Use "Weird" in the True Sense of the Word.
Gotta love a good New Yorker funny: The Greatest Feats of the Awkward-Social-Situations Escape Artist.
–– THE FUTURE ––
… what's so irritating about the recent ubiquity of the word ''diversity'': It has become both euphemism and cliché, a convenient shorthand that gestures at inclusivity and representation without actually taking them seriously.
Anna Holmes asks, Has 'Diversity' Lost Its Meaning? I think it's hot on the heels of "content".
Isn't it great when two of your favourite internet things get together? It happened for me: She Does interviewed Ann Friedman. Great listen.
The Allusionist and the other Radiotopia podcasts are currently fundraising, if you fancy kicking them down a few dollars. Here's a recent episode on Vocables [AUDIO, 14 mins.]
After 10 years, Google Books proposal to scan millions of books – including those still in copyright – was declared legal. Here's The Atlantic on What the Google Books Victory Means for Readers.
–– ON PAPER ––
I liked this article with Bill Bryson being Bill Bryson. After reading this I downloaded his new book. Started it in bed last night. Then immediately had to stop because I was giggling uncontrollably and my husband was trying to sleep.
This week I read Poor Things by Alasdair Gray with a few friends, and if not for them I'd never have finished it. Gray is clever, but his machinations are totally transparent, so I found this one clever but difficult to enjoy.
I also finished listening to Barrel Fever by David Sedaris – far from my favourite of his, but I do love his sardonic delivery. Now I'm all out of backlist and have to wait for his new one.
What's on your nightstand?

–– &c. ––
Wil Wheton wrote about soft-rebooting his life. While his references wear on me a little I think he really gets to the root of a problem that most of us have: feeling we don't deserve better, and some steps for how to overcome it.
––
Read anything good this week? Hit reply or tweet me about it, won't you?
Til next week, pals.