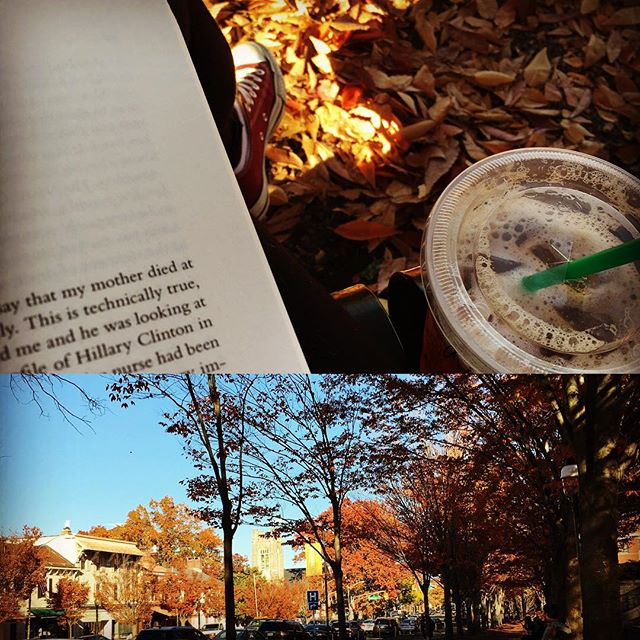 I'm in New Jersey and it's the platonic ideal of Autumn. Except that it isn't cold. It's around 20°C, everything's burnished yellow and orange, the light slants across campus around 3pm, the leaves fall like gentle rain when the wind catches them and crunch with every step. If Autumn were actually like this where I live I might not rag on people who harp about it quite so much.
For fear of becoming one of those people, I'm going to stop describing it now and offer you some reading material for your weekend. (Or if you want more Autumn you can add me on Instagram @robotnic / Snapchat @robotnicola.)
–– ON ROBOTNIC.CO ––
Not much to see here. But in last week's Bookish Blether we discussed Prize List Pressure – how we cope with the pressure to read literary award nominees and winners, along with some literary prizes we trust and follow.
–– ARTS & CULTURE ––
Melville House's reading list for Rory Gilmore for these past few year is excellent, if a little too on the nose. Sure she'd keep up with popular literary fiction, but she'd be into some real obscure shit too. I did love the line about Ben Lerner though.
A quick Guardian interview and a longer Rolling Stone Feature with Nick Hornby on the occasion of the film Brooklyn's release. It's a gorgeous film, and I love his philosophy of adapting books to screenplays. I'll watch any film he adapts now. He definitely found his calling.
Chris Kraus' I Love Dick is belatedly out in the UK. Emily Gould wrote about why you should read it. I might read it too.
This Story Makes Me Like David Sedaris More, Actually. Well, duh.
–– THE FUTURE ––
Twitter changed its favourite/star to a like/heart this week and people lost their shit. Gawker comes to the rescue with a way to change the heart to the emoji of your choice. Y'welcome.
A recent episode of Reply All, Blind Spot, gave me the heebie jeebies. [AUDIO, 36 mins]
I also enjoyed this special mash-up episode of Criminallusionist. [AUDIO, 23 mins]
Dialing Down: some interesting thoughts on digital / information overwhelm from CGP Grey.
–– ON PAPER ––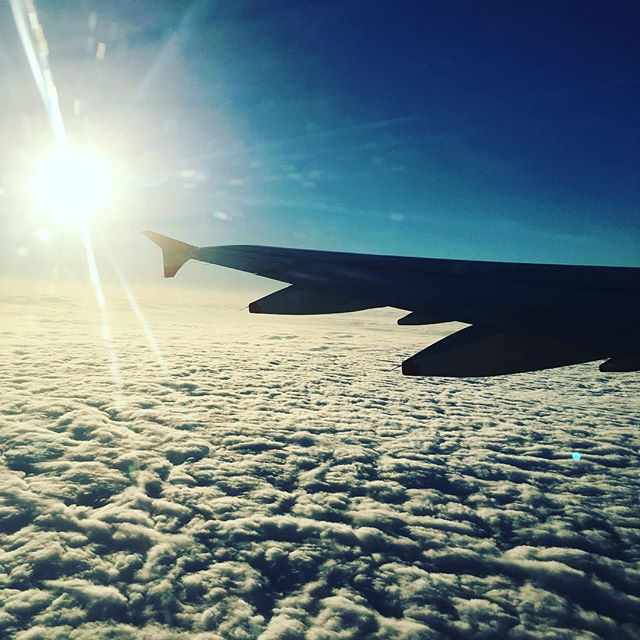 This week I've been traveling and mostly reading The Road to Little Dribbling by Bill Bryson. It's pretty great – though he's definitely turned up the crankiness factor, which I fear ages him rather more than necessary. I also read most of Bridget Jones' Diary on the plane, for some reason or other.
After landing I bought The Unspeakable by Meghan Daum. As is the fate of many an essay collection, it's been languishing on my Kindle for the longest time, but now that I've bought it I'm racing through. I admire her forthrightness in discussing topics that usually elicit shame over identification.
What's on your nightstand?

–– &c. ––
From Eva Wiseman: Quick question: how much do you earn? Ask your colleagues, won't you?
Over on NY Mag, someone asked the resident agony aunt, "Am I Too Smart for My Own Good?" and got something like a Dear Sugar response that I think we can all benefit from hearing. TL;DR you are not a unique snowflake; you are not better than anyone else; show up.
––
Read anything good this week? Hit reply or tweet me about it, won't you?
Til next week, pals.