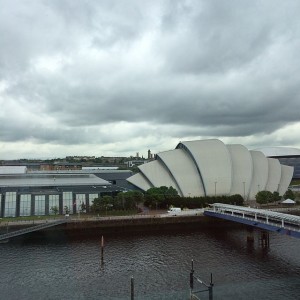 Happy Friday! How has your week been?
This week I've been mostly making plans and planning/scheduling ahead of my sabbatical this June. Every year I take the month out to work at Edinburgh International Film Festival. It's like a working holiday.
Meantime, it's also the countdown to Small is Beautiful and I had a nice wee afternoon on the radio.
Here are some of the great links I pocketed along the way!
 –– On ROBOTNIC.CO ––
Yesterday I reviewed all of the weeks' big releases and chatted fandom with 3 fellow journalists and the lovely Janice Forsyth. Here's the running order and you can listen online here with BBC iPlayer.
–– ARTS & CULTURE ––
I'm looking forward to seeing Beyond Clueless. Here's an interview with its director, Charlie Lyne.
Do you read novels on your phone? "War and Peace" on the subway: How your iPhone is saving literature.
–– DIGITAL ––
Some new Tumblrs for you to follow:
I've been gearing up for lots of training and collaboration at work lately, so here are guides to Choosing a Content Calendar and Getting Your Team Content Strategy Savvy.
Some interesting ways in which publishers are handling their video output.
In the latest episode of the Hello, Internet podcast, Grey & Brady have an interesting discussion about Net Neutrality.
–– LONGFORM / JOURNALISM ––
This lovely piece on the Scottish Independence debate is a nice break from the bullshit: Scottish independence: what young Scots want.
–– &c. ––
How to Scale Yourself and Get More Done Than You Thought Possible. Or, productivity gets hardcore-as-fuck.
Currently reading: The Secret History by Donna Tartt. (Not that I've finished any of the others I've started in previous weeks!)
What's making you happy this week?
Subscribe to receive Reading Week direct to your inbox! It's free, all I need is your email address, & I promise not to spam you.