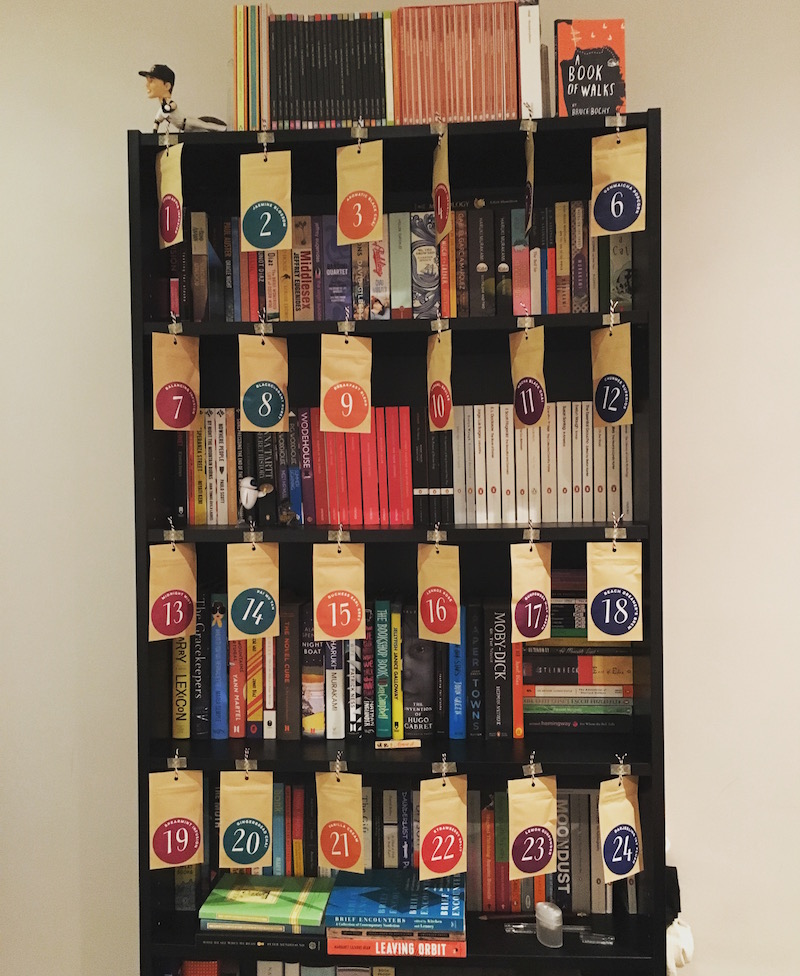 Happy Friday! Hasn't November gone by fast?
Pictured above is my advent calendar of loose teas! I hung it from the bookcase and have had to stare at it for over a week. Soon, soon, my pretties…
It's been quite the week in longreads and there's a ton of great stuff to read this week. Dive in!
–– ON ROBOTNIC.CO ––
I was feeling chatty this week so I've made both an episode of Bookish Blether and a new video talking about all the books I bought on my holidays a couple of weeks ago. Choose your medium! (The podcast, of course, also has Holly's picks!)
On my business blog I wrote about Freelance Finance in a post that's proven to be rather popular.
–– ARTS & CULTURE ––
The literary internet blew up for Claire Vaye Watkins' essay On Pandering this week. If you're a women, chances are you'll relate. It's also sparked debate, with Marlon James' comments some of the most challenging I've read.
An excellent report from Maureen Dowd in which The Women of Hollywood Speak Out. It's not too much of a downer, but it is rightfully cautious about the women's moment we're in. To quote Amy Pascal, the only executive casualty of the Sony hack: "All of a sudden, we're in this era of, 'Oh, my God, girls. It'll last about as long as it always does: about five more minutes."
This pair of essays form Dani Shapiro on taking criticism were enlightening: What Do You Do When The Internet Hates You? and On What People Think.
Let's Talk About How I Got Great Feedback, Then Didn't Write For A Week. I feel ya, Nadia.
Alan Bett asked Scottish authors and Martin Cathcart Froden and Helen McClory about writing their first novels. They gave some very good advice.
Suddenly Sontag gives an interesting view on the author and critic.
–– DIGITAL / LIFE ––
Rachel Syme's long-awaited SELFIE – an essay on selfie culture – is a fantastic longread that celebrates the practice and will dispel you of (most) any icky feelings that might remain.
Props to my friend Stef for sharing The Secret Power of 'Read It Later' Apps. I'm a huge proponent for many of the reasons this author outlines and I will evangelise about Pocket til the cows come home. (Don't believe me? They emailed me to say I was in the top 1% of Pocket users last year!)
Life Is Surprising: An Interview With Lauren Graham in Rookie. I've been rewatching Gilmore Girls recently, and as Graham says, "I've [noticed] that there's not a lot to watch that is comforting… That's a big part of what entertainment is: It offers you a magical place to go and a place to imagine yourself in."
I also started watching Aziz Ansari's Netflix series Master of None this week, but more interesting than the show itself are the conversations it's starting. Samhita Mukhopadhyay wrote about the show and "why it matters to see myself on TV".
–– ON PAPER ––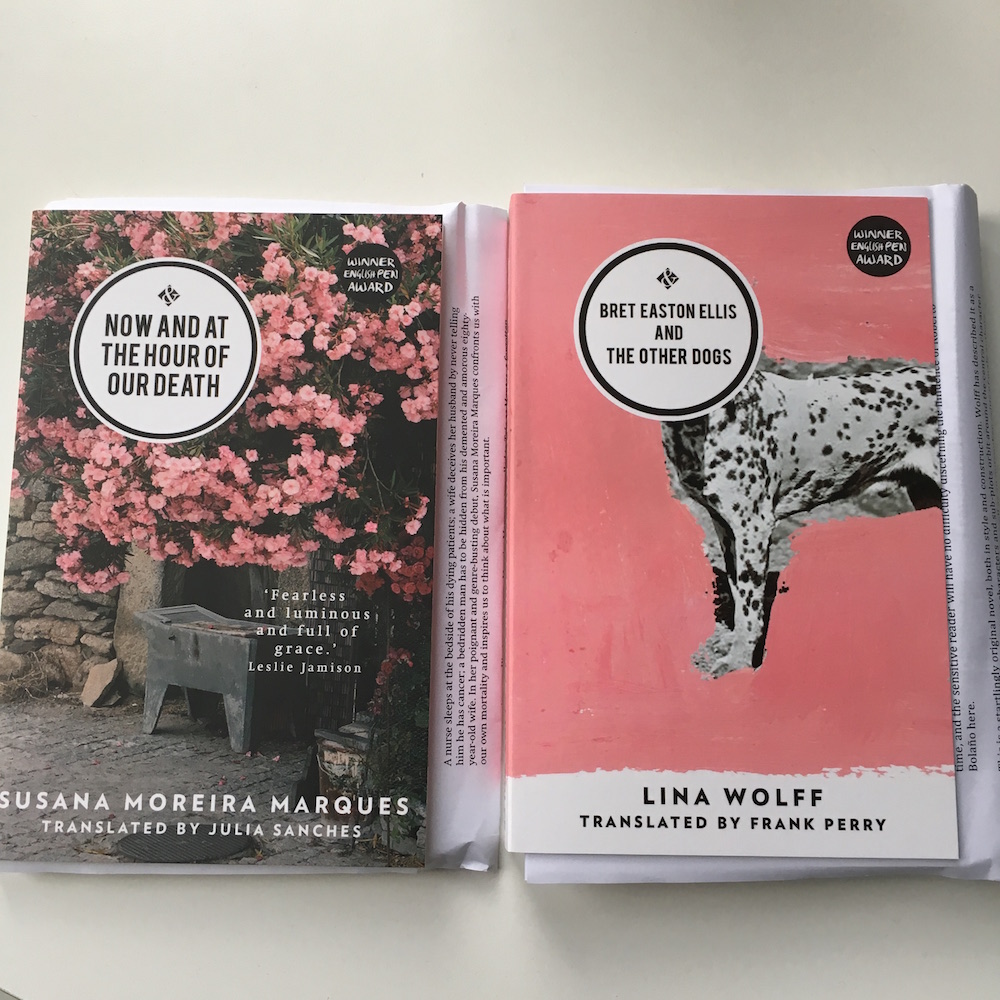 Pictured: two new books I requested from the lovely people at & Other Stories. They publish fantastic works in translation, and I'm really excited for these two.
I'm currently reading Notes From No Man's Land by Eula Biss which, so far, includes a lot of new angles (for me) on discussions of personal racial identity. I really believe in the Graywolf Prize for Nonfiction, guys.
What's on your nightstand?

–– &c. ––
I love Tony Zhou's Every Frame a Painting video essay series. This week he honoured one of my all-time favourites, Buster Keaton, in The Art of the Gag. [VIDEO, 8 mins]
Alone Together: At Book Riot Live – Elizabeth Minkel, who I met at the event, wrote about the dualism of solitary reading and the communal experience of the Book Con.
The best of Mexico City's photojournalism.
––
Read anything good this week? Hit reply or tweet me about it, won't you?
Have a lovely weekend!