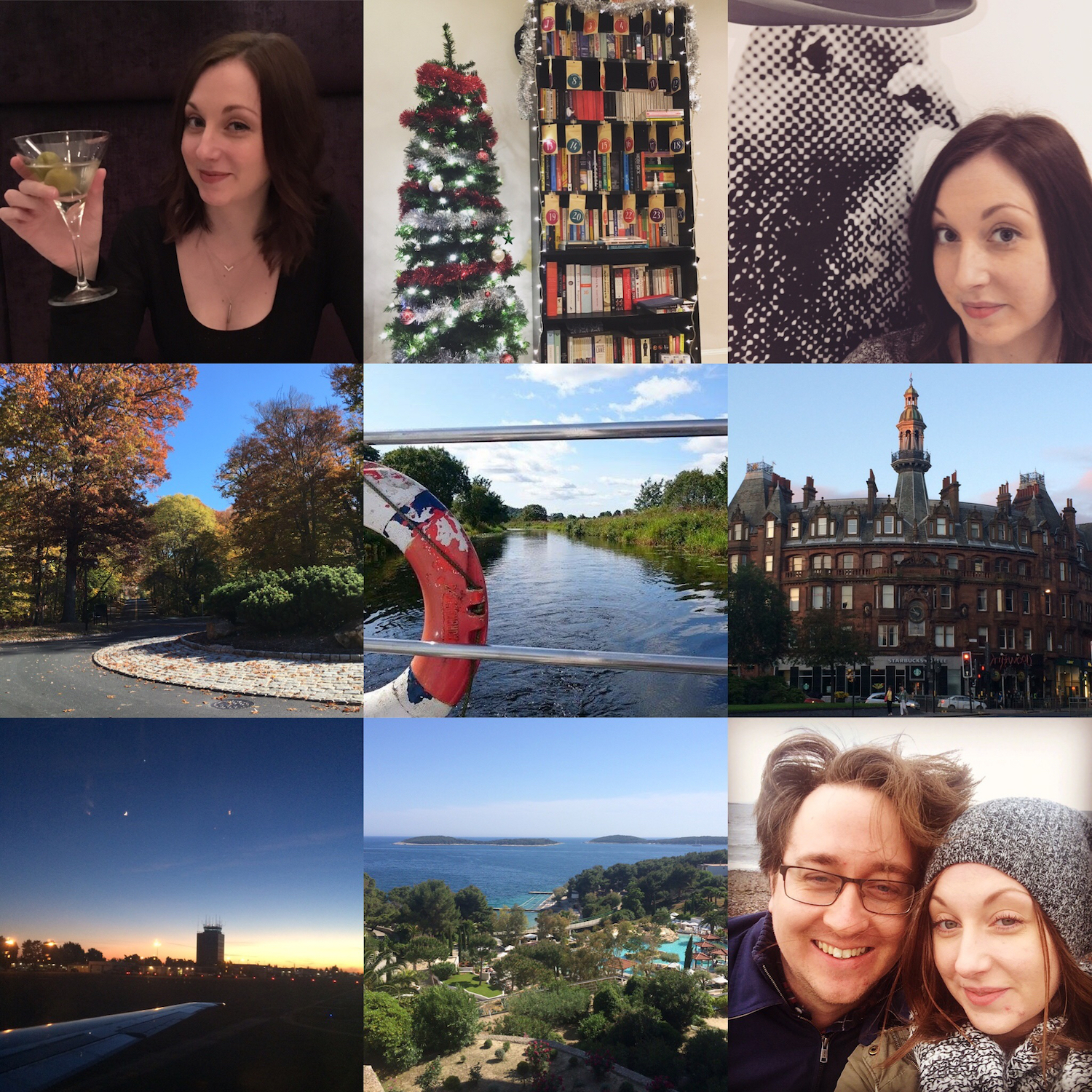 Happy New Year!
Did you miss me? I've never taken 2 weeks off Reading Week in a row. I hope you'll welcome me back into your inboxes and weekend reading routines, and that you're having a good start to 2016.
Now, less chat and more links, hey?
–– ON ROBOTNIC.CO ––
I've been blitzing the end-of-year content on my YouTube channel this week, with the last books I bought in 2015, the best books I read in 2015, and the announcement of a new film-related project for 2016!
Over on the Bookish Blether podcast we also shared our Favourite Books of 2015.
–– ARTS & CULTURE ––
In light of Oscar Isaac's rising star, Angelica Jade Bastién lays out The Case Against Colorblind Casting. Meanwhile Nadin Hadi took a more quantitative look at Diversity in Film Distribution.
Marya over at Cinema Fanatic ran a fantastic project called A Year With Women this year. Here's her thoughtful and detailed wrap-up: What I Learned Only Watching Films Directed By Women in 2015.
If you want to make an effort yourself, Marya has also created a list of 103 Essential Films By Female Filmmakers. No excuses!
In related, The Atlantic asked, "Why Are So Few Film Critics Female?" and Variety looked into "The Curious Case of the Missing Women in Film Criticism". Rotten Tomatoes data is proving a huge fallacy here, and it's disappointing to see trends reports like these in favour of actual writing by actual women writers on what people actually want to read about.
And while we're on that topic… Pay Women the Money They Need to Make the Culture! Another rallying cry from Rachel Syme.
Esquire tries to make good on its shitty books for men list with 80 Books Every Person Should Read, as selected by some of the biggest (female) names New York publishing.
–– DIGITAL / LIFE ––
I enjoyed Oliver Burkeman's take on All-day podcasts and brick-sized books. Or, why 2015 was the year the long form fought back. The longest book I read this year was about 480 pages… on audiobook, so I can't relate to that. However I did enjoy a ton of longform articles and podcasts, and I have to agree with Burkeman that a solid longread beats negotiating click-baity headlines any day.
As I prepare for a big life change in 2015, this Atlantic piece on How Friendships Change in Adulthood has given me a lot to think about.
I've been saving this one, but have heard nothing but wonder: it's Knausgaard on The Terrible Beauty of Brain Surgery.
Fancy trying a new podcast? Stephanie Foo of This American Life started a new one called Pilot. The concept? Every episode is a new podcast idea.

–– ON PAPER ––
My first read of 2016 was Bret Easton Ellis & Other Dogs by Lina Wolff. It's not really about what the synopsis says it's about, but it's filled with vibrant characters who I longed to spend more time with. It's either beautifully disjointed or utterly lacking an arc and I can't decide which. In hindsight, it's growing on me.
At the moment I'm racked with indecision about what to read next.
What's on your nightstand?

–– &c. ––
Ready for Prime Time. This excellent feature on comedian Leslie Jones is a reminder of how much a journalist can do with real access.
Illustrator Fran Meneses, aka Frannerd, offered The best advice I could give you to be a good illustrator (or any other profession). And it's excellent. [VIDEO, 7 mins]


––
Read anything good this week? Hit reply or tweet me about it, won't you?
Have a lovely week in reading,
Nicola x