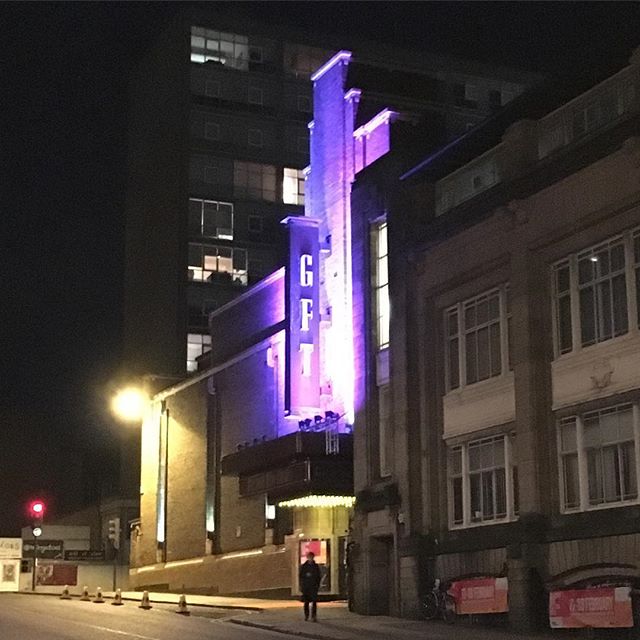 Hey friends, how do? Hope your weekend is coming in thick and fast!
It feels like forever since I sent one of these. The past couple of weeks were busy ones with the Glasgow Film Festival in full swing, and now it's time to settle back into life's rhythm and look forward to spring.
Ready for some links?
–– ON ROBOTNIC.CO ––
ICYMI last week, I was on BBC Radio Scotland to review Grimsby, Secret In Their Eyes, and The Forest. [AUDIO, first hour.]
On last week's new Bookish Blether we made A Deep Dive Into Our TBRs and discussed all those books on our Kindles that we've yet to get around to.
–– ARTS & CULTURE ––
Sadly, this week saw the passing of the wonderful author Louise Rennison. I loved her Confessions of Georgia Nicholson series – sort of a teenaged Bridget Jones, but way funnier. I've been re-reading book 1 (for the millionth time, while laughing like a loon on loon tablets) – and here are some memorable quotes.
Best-selling author Jessie Burton reflects on the year her life changed in Success, Creativity and the Anxious Space.
"If readers are paying more attention to essays, then the writers will start to respond. We'll speak where the audience gathers." John Jeremiah Sullivan on the essay in the age of the internet.
Alistair Harkness chatted with Charlie Kaufman about Anomalisa and, to use his words, "taking puppet sex seriously". The puppet sex may have scarred me for life.
Two pieces on TV: props to Brooklyn Nine-Nine and its refusal to use gender stereotypes for cheap laughs, and a very true but slightly overlong piece on Broad City and the Triumph of the Platonic Rom-Com.
Mad Max costume designer Jenny Beavan dressed down and won an Oscar. Salon says she is the real red carpet MVP. (Several men sneered as she passed, then complained about being misrepresented. I guess now they know what it's like to bear a charge of bitchy resting face.)
–– DIGITAL / LIFE ––
This Guardian longread on Alexander Litvinenko: the man who solved his own murder is chilling.
I must agree with Bella Mackie, who says, "When I feel unutterably sad, there's only one thing that helps: exercise".
One day we may all be freelancers, so I guess I've been getting a head start.
Jean made a video about Study Tips and also Stationery [VIDEO, 16 mins] and I liked it so much I went straight to Paperchase and spent £40.
–– ON PAPER ––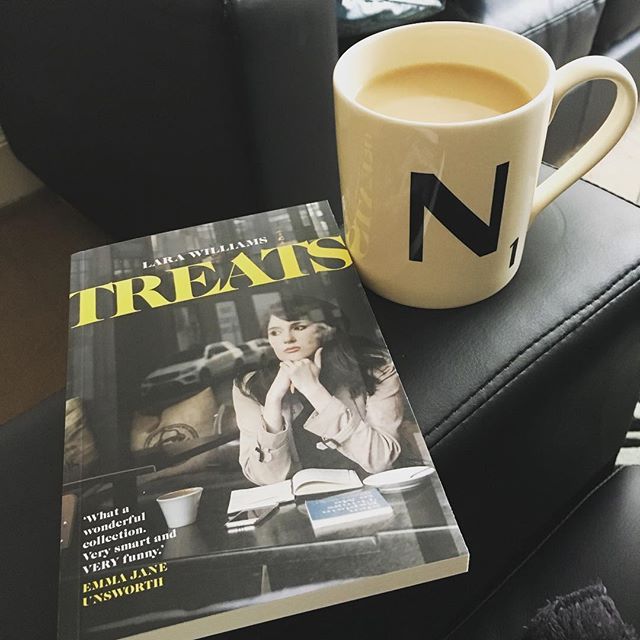 My Gone With the Wind read has spilled into March with no end in sight – but I'm still really enjoying it immensely.
This week I've also been reading two new releases for review: Treats by Lara Williams and When We Were Alive by CJ Fisher. Reviews to follow in this month's Big Issue Magazine…
What are you reading?

–– &c. ––
Tony Zhou on Joel and Ethan Coen's preferred angle on the classic Shot/Reverse Shot was excellent, as ever. [VIDEO, 7 mins]
Mum sent me a video of a stateboarding cat [VIDEO, 2 mins] and it is joyous.
––
Your turn! Read anything good this week? Hit reply or tweet me about it, won't you?
Have a lovely weekend!
Nicola x