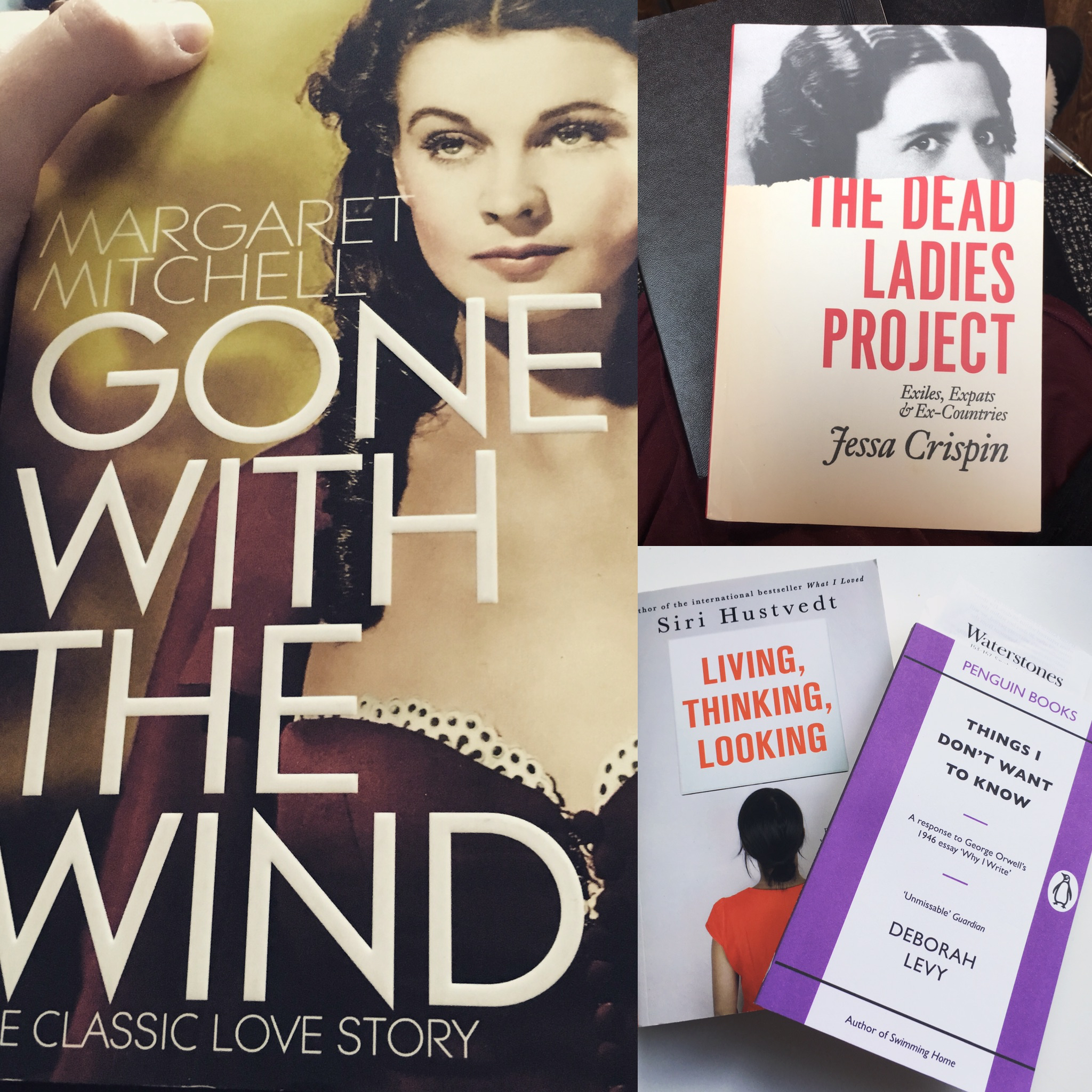 Happy Friday!
I've been feeling introspective this week. Maybe it's because my birthday is tomorrow, maybe it's impending life changes, or maybe it's incidental – but I've been really into everything I've read this week.
As always, I'll share some highlights below. Keep scrolling!
–– ON ROBOTNIC.CO ––
Nothing new year – I'm realising that I tend to make things one week, then post them the next – but ICYMI the current episode of Bookish Blether is all about Underhyped Reads [AUDIO].
–– ARTS & CULTURE ––
Zadie Smith wrote this amazing long review essay on The Polar Express in 4D, the uncanny valley, Anomalisa and Schopenhauer – Windows on the Will. (How does she do that?!)
The Dutch European Literature Prize longlist was announced this week. And it contains more books with naked women on the cover than books by women. Look at all these serious, white, grey-haired middle-aged men, though! They must be so wise.
Incidentally, Only wilful disregard can hide the need to publish more women.
An excellent interview with Jessa Crispin, author of The Dead Ladies Project. (More on this below).
–– DIGITAL / LIFE ––
Probably almost everyone on the internet is more into typography than I am, but I enjoyed this piece on How The World's Most Beautiful Typeface Was Nearly Lost Forever. It also reminded me about the lovely watercolour graphic novel The Bind by William Goldsmith about a family of bookbinders.
You know how much I love Call Your Girlfriend by now. In a recent live episode they talked to Rebecca Traister about her new book, All the Single Ladies, and it's well worth a listen [AUDIO]. Key takeaway: Sex and the City did it all first.
I loved Eva Wiseman's lament to gentri-fried cafés and closing KFCs. Then I went to my favourite Brooklyn-style coffee shop and was like, Nope! This is amazing.
Sobering: 2016 is breaking all kinds of global temperature records.
–– ON PAPER ––
I finished Gone With The Wind by Margaret Mitchell and I'm utterly bereft.
In the past few days I've started The Dead Ladies Project by Jessa Crispin (which I'm loving) and I Love Dick by Chris Kraus (which… we'll see). I also treated myself to a couple of new purchases, as you can see above…
What are you reading?

–– &c. ––
I really enjoyed Leena's recommendations of films about writers [VIDEO, 7 mins] – the good and the deliciously bad.
It's been a while since I'd heard a compelling argument for writing morning pages, but here's one.
Books Are My Bag is launching a Tinyletter yeahhhh!
––
Your turn! Read anything good this week? Hit reply or tweet me about it, won't you?
Have a lovely weekend!
Nicola x