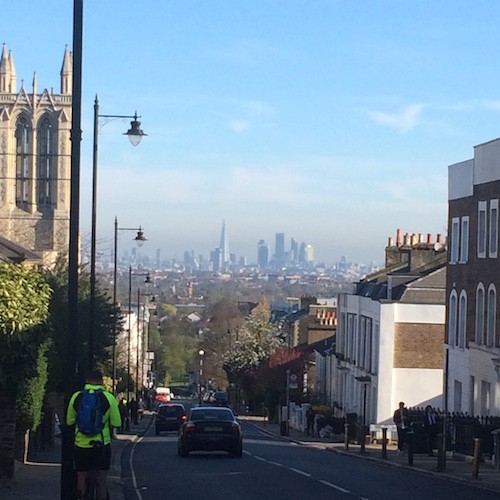 Happy (Good) Friday!
This week has been a bit of a mixed bag for me, but it's a long weekend for Easter, the clocks leap forward tomorrow, and I'm heading off to London next week so there's lots to look forward to.
I hope you're reclining and enjoying a break – here are some links to keep you company.
–– ON ROBOTNIC.CO ––
In this week's brand new Bookish Blether is one for the serial book buyers. We talk about How to Read Frugally.
–– ARTS & CULTURE ––
"What will your kid think?" and "Are you worried your son is going to hate you when he grows up?" and "Are you going to let him read it?" and "What're you going to do when your kid Googles you?" are all questions that, even when offered lightheartedly and in a spirit of ostensible support, feel less like genuine questions and more like a chastening. "Remember, you're a MOM" and "Remember, you have a mother" both mean "Remember, you're a woman, and there are consequences."
Meaghan O'connell on The Patronizing Questions We Ask Women Who Write is edifying.
A new David Sedaris story is never unwelcome. Here's The Perfect Fit, on shopping in Tokyo.
Ever wondered Why Everyone on TV Has the Same Hair? Me, too. The answer actually makes a lot of sense. It's also pretty similar to how I often style my hair. Thanks for pointing it out, Julia Rubin.
Eva Wiseman caught up with Jenny Beavan about her Oscars experience.

–– DIGITAL / LIFE ––
Why do we work so hard? Some interesting discussion here, but ultimately I think this author is writing out some serious 60-hour-a-week Stockholm Syndrome.
An enlightening – and angering – piece on The problem with a technology revolution designed primarily for men.
As Women Take Over a Male-Dominated Field, the Pay Drops. Over and over and over again.
The Verge conducted (geddit?!) an interview with the realest social media managers in public transportation – the San Francisco BART. I'd like to see Scotrail tackle this approach.
–– ON PAPER ––
I had a hard time with I Love Dick by Chris Kraus, which was unexpected, so I haven't read a whole lot this week.
In the coming week I'll be reading For Two Thousand Years by Mihail Sebastian – my current book club pick. I don't usually go for interwar novels, but this one's newly translated and sounds pretty intriguing.
What's on your nightstand?

–– &c. ––
Unsurprisingly, it turns out the NFL's own research on concussions was deeply flawed (excluding 100 cases). The New York Times reports on it here.
––
Your turn! Read anything good this week? Hit reply or tweet me about it, won't you?
Have a lovely weekend!
Nicola x