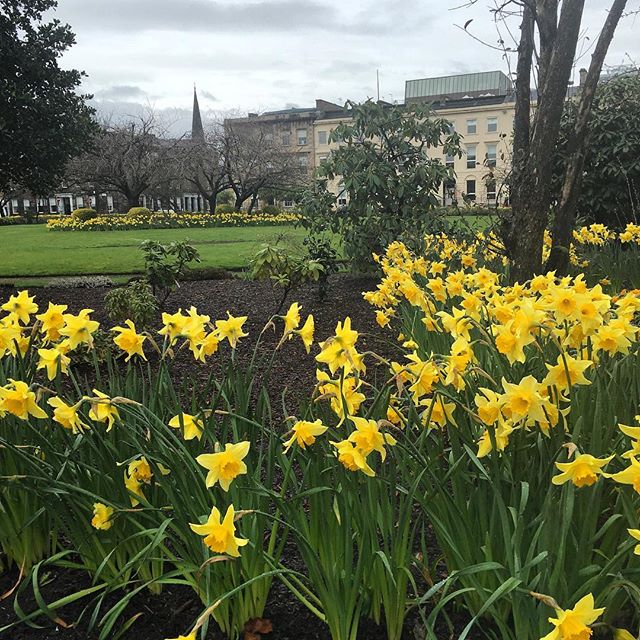 It's Friday again, already?
My week was filled with friends, co-working and regaining some exercise practice. I'm a bit achey today – both from last night's wine and the past few days' gym classes – so let's get cracking, shall we?
–– ON ROBOTNIC.CO ––
I wrote some capsule reviews of my February & March Reads.
This week's new episode of Bookish Blether was recorded live and in person! It could have been called What We Talk About When We Talk About Reading. [AUDIO, 36 mins]
ICYMI last week, my March Movie Club video about the films of Céline Sciamma is up. April's theme is Nora Ephron and we've picked two films she wrote and directed: Mixed Nuts and Sleepless in Seattle.
–– ARTS & CULTURE ––
I loved this conversation with Junot Díaz & Hilton Als on Masculinity, Science Fiction, and Writing As An Act of Defiance, which I read while my power was out last weekend.
The Rest Is Advertising is a stark look into the business of sponsored content.
I've effused about the New York Times By the Book feature many a time. The latest one? Lin Manuel Miranda. Dude has good taste. [/least surprising statement ever]
Helen Zaltzman took a look at how we use the word "Please" on either side of the Atlantic. [AUDIO, 18 mins]
–– DIGITAL / LIFE ––
I really enjoyed this Letter of Recommendation: Segmented Sleep but I'm afraid I'd end up staring at the internet til dawn.
Buy All Your Furniture at Target, For Tomorrow We Die. This spoke to my present, and probably also my near future.
How To Get Your Green Card In America – a personal story by Sarah Mathews.
Afterlives: My Mother's Breast Cancer, and My Own from Kate Bolick.
–– ON PAPER ––
Last week I said I'd be reading some Ferrante. Instead I swithered and read the first 10 pages of six or seven books before settling on the three-part 1Q84 by Haruki Murakami.
What's on your nightstand?

–– &c. ––
Holly just sent me this Conspiracy Theory That Louis Tomlinson's Baby Is Fake and it is super compelling. I think 1D truthers might be the world's greatest super sleuths.
Hear also: Reply All on Louis & Harry's alleged romance. [AUDIO, 19 mins]
My friend Nnenna reviewed The Count of Monte Cristo and I think she convinced me to read it, too. [VIDEO, 6 mins]
––
Your turn! Read anything good this week? Hit reply or tweet me about it, won't you?
Have a lovely weekend!
Nicola x