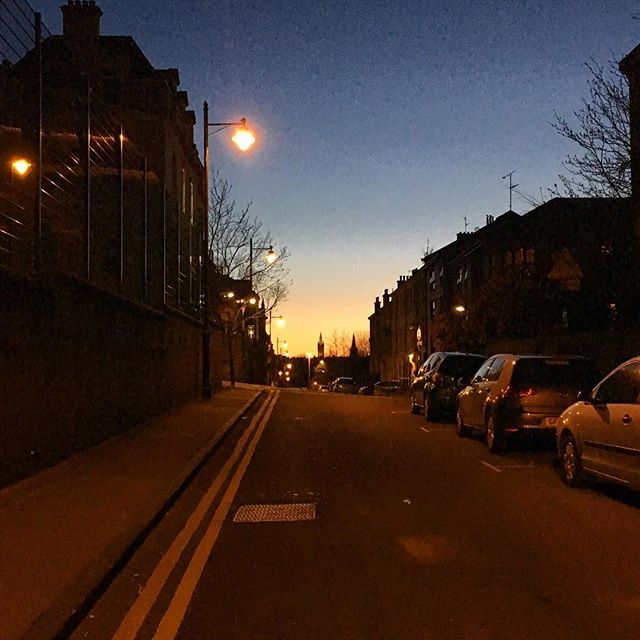 Happy Friday, pals! Hope you're all well?
Something has been a wee bit off-kilter this week, including the hail and snow (no I am not kidding). But this morning I'm up after a lovely evening out in Edinburgh for dinner and a play – Right Now, currently playing at the Traverse. If you're in the area you should definitely check it out.
If you're not, how's about some links instead?
–– ON ROBOTNIC.CO ––
ICYMI, on Bookish Blether, we did a Q&A.
–– ARTS & CULTURE ––
Emily Laidlaw's The Relingos of Beijing: An Interview with Valeria Luiselli is about as close as you can get to reading Valeria Luiselli. Lovely stuff all about cities, spaces and sounds.
I'm getting rid of my books, so I read Summer Brennan on On the Heartbreaking Difficulty of Getting Rid of Books. I was with her on the part about finding things in the pages, and about books as markers of times in our lives. But that doesn't mean you gotta keep 'em. They're still just stuff, love.
The author and essayist Jenny Diski passed away yesterday, and it seems she was a great loss to the literary community. I haven't read her work but will but will be digging into her London Review of Books archive this weekend.
Had a great book club discussion this past week which included questions about the resurgence of Friends (less surprising if you're in the UK than elsewhere) and Emily Nussbaum on Difficult Women.
–– DIGITAL / LIFE ––
Young people, eh? Meanwhile, Molly Young asks, Is Staying In the New Going Out? (I think it might be.)
Speaking of cities and Central Perk, I really enjoyed Rosie Spinks on The caffeine curse: why coffee shops have always signalled urban change. You might need to tone your gentrification gag reflex for this one, but it's worth it for the history lesson.
Pretty soon I came to realise that it doesn't make any difference if you'll be dead in 10 years or two months; you still get up, have a shower and make a cup of tea.
16 year-old Max Edwards on having terminal cancer.
–– ON PAPER ––
Sorry, I'm still working on 1Q84 – but I'm now onto Book 3.
BUT! Tell me tell me, what are you currently reading?

–– &c. ––
My former colleague made this great Game of Thrones recap for BBC The Social, and my lovely friend Jean explained the Scottish election for them, too. [VIDEOS, 3 min]
––
Your turn! Read anything good this week? Hit reply or tweet me about it, won't you?
Have a lovely weekend!
Nicola x