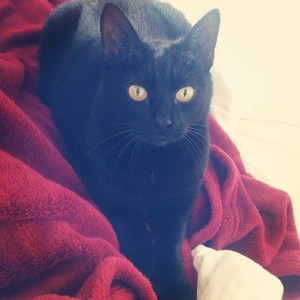 Happy Friday!
Yesterday was Evan's birthday, so I'm having a slow start to the day today. Hoping to perk up just in time for our house party tonight.
This month is going to be a busy one – I'll be travelling to the California next week, blogging every day, and making a foray into some literature from antiquity.
More on that and my top links of the week below. What have you been reading?
–– ON ROBOTNIC.CO ––
Over on my business blog, here's How I'm Investing in My Microbusiness this summer. Sounds fancy, but it's just a bunch of great resources that you might like to check out.
I'm joining in with a Classical Literature Readalong this month! One Greek, one Latin. Check out the deets.
Blog Every Day August has begun! You're reading #1.
I also posted an Update Video with some of the latest goings-on.
–– ARTS & CULTURE ––
Unearthing Breece D'J Pancake – the best author name ever? He was featured on Literary Disco – an authors' author of sorts. He published 12 stories in his lifetime, and they're recently republished.
This week in Not News: "Writing no longer buys a champagne lifestyle". Wannabe writer? Start a portfolio career, dude.
Apparently black cat-ism is rampant these days. At least, this guy says so. A visit to Anne Billson's Twitter page proves otherwise.
Further proof: 28 Lucky Black Cats. Yes I do class this as arts and culture. WHAT OF IT?
Is this the Year of the Fan? A promising new column by Elizabeth Minkel for The New Statesman.
–– DIGITAL ––
How YouTube introduced us to The American Room. Fantastic piece by Paul Ford.
Newsletter recommendation of the week! Jessica Stanley's READ. LOOK. THINK. A fantastic fortnightly link list. If you like this, you'll like hers more. (It's better.)
Podcrush of the week! TL;DR tech (lite) podcast from – of course – WNYC. (& a reminder to try out Overcast to listen to them).
Ashley made a great video about some of her favourite essay collections – and my TBR continues its ascent.
–– &c. ––
The Wisdom of the Moving Man is an uplifting wee read – and meditation on the funny little ways we define our own self worth.
A longread – Piety and Perversity: The Palms of Los Angeles. Apparently they're a scourge, but fuck it. I fucking love them.
What have you been reading this week?