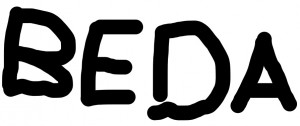 August is rolling around again, which can only mean one thing… BEDA is back!
For the uninitiated, BEDA is short for Blog Every Day August (or April) – a challenge I participate in every April (and most Augusts).
I'm taking a 3-pronged approach this year.
1. Blogging
Pretty self-explanatory, isn't it?
I'll be doing the usual features, like Reading Week on Fridays, my monthly capsule book reviews, and other book and film reviews and discussions.
I'll be blogging here on robotnic.co most days, with a peppering in of some other bits and pieces like…
2. Video
Not every day, but some days.
I'm aiming for 2-3 per week, which will also be posted within blog posts here.
Subscribe directly to my YouTube channel, here.
3. Podcasting
This year I'm also giving micro-podcasting a bash.
Here's the pilot episode. What do you think?
Where to Find Me
Most, if not all, daily blog posts will be updated right here.
You can also follow me directly at these places –
Your Turn!
Are you taking part in BEDA this August? Shoot me a link so I can follow your updates!
What would you like to see me write or speak about this August? if you have any suggestions please leave them in a comment or tweet me @robotnic!