If you pay any attention to Reading Week, you'll have guessed some of my favourite podcasts by now.
I've been an avid listener for well over a year now, and while I've shared some favourites before in the posts Top Bookish Podcasts and Further Adventures in Podcasting, my tastes have changed and my library has grown.
So, favourites!
As I mentioned in last year's post, some bookish podcasts I enjoy are Literary Disco, Books on the Nightstand, and Book Riot.
I also enjoy the usual suspects, which I'm kind of assuming you've heard about. The public radio darlings of podcasting: This American Life, Serial, RadioLab, and the new NPR show Invisibilia. They're all great, but allow me to introduce your ears to a few you may not have heard about yet.
Reply All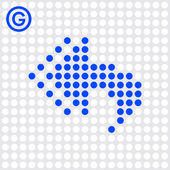 PJ Vogt and Alex Goldman produce Reply All, kind of a spin-off from their previous On the Media public radio show called TLDR (which also has a fantastic archive that's worth listening to).
Reply All a storytelling show in the vein of This American Life, getting to the bottom of internet events through human interest stories.
The podcast came around in late 2014 after they were poached by Alex Blumberg of Start Up (which I also enjoy!) as part of his new and growing podcast empire, Gimlet.
Reply All is around 20 minutes a pop, but with stories so engaging and such seamless storytelling that they seem to flash by in 5. After being frustrated by their necessarily spotty TLDR upload schedule, I'm so happy these guys have become weekly podcasters.
Longform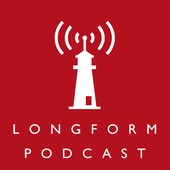 Along with their beautifully curated website and future-of-RSS app, the guys at Longform have put together a brilliant podcast which now spans over 124 episodes.
There are three hosts: Longformers Aaron Lammer and Max Linsky, and Atavist co-founder Evan Ratliff. They take turns to interview journalists – largely from the New York media scene – about their work, processes, and recent stories.
I spent a lot of time scouring the archives of this show, and lately have found myself listening mostly to episodes with journalists I've heard of and/or admire, and all of the ladies. I guess women are better at elucidating analyses of their own work. Credit to these guys for parity.
Either way, here are some of my favourite episodes to get you started: Susan Orlean (the reason I found them); Alex Blumberg; Anne Helen Petersen; Rachel Kaadzi Ghansah; Katie JM Baker; Margalit Fox; Wesley Morris; Tavi Gevinson; Molly Young; Alice Gregory; Meghan Daum and Edith Zimmerman.
You Must Remember This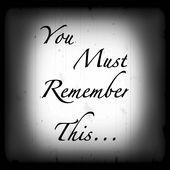 Film historian and former LA Times critic Karina Longworth began You Must Remember This – an historical storytelling podcast – as kind of an experiment. Now it's full time and part of the Infinite Guest network – another place to find some interesting cultural podcasts.
The show bills itself as containing the secret and/or forgotten histories of Hollywood's first century, and it runs the gamut from classic Hollywood stars to forgotten gems to mid-1990s memories. I love Longworth's languid delivery and pepperings of acted dialogue.
Some of my favourite episodes are (The Printing of) the Legend of Frances Farmer; The Many Loves of Howard Hughes, Chapters 1, 2 & 3; and Theda Bara, Hollywood's First Sex Symbol.
Call Your Girlfriend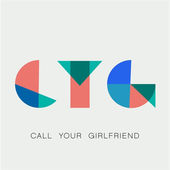 Ann Friedman and Aminatou Sow's takes on life and the media, basically.
They're great, just go and listen to it already.
Death Sex & Money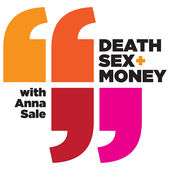 Another public radio show, the topics of Death, Sex & Money are pretty self-explanatory.
The show airs on WNYC and is hosted by Anna Sale, who seems thoroughly delightful. Episodes deal with one, two or all of the title issues, sometimes focussing on star guest individuals and other times on a range of people who have submitted their stories through open calls.
Aaaaand…. Introducing Bookish Blether!
If you made it this far, congratulations! You'll be one of the first to know that I'm launching my own podcast!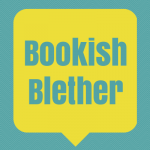 My brilliant friend Holly and I are embarking on a new podcast project called Bookish Blether. It's a fortnightly podcast about books and reading, and we'll also be discussing longform articles and other book-related topics in the near future.
Click here to listen to Episode 0 and subscribe before Episode 1 drops this Wednesday!
You can also learn more about us on our Bookish Blether Twitter and Tumblr pages, and by email.
––
What are some of your favourite podcasts? Drop me a comment below or tweet me @robotnic with your picks!