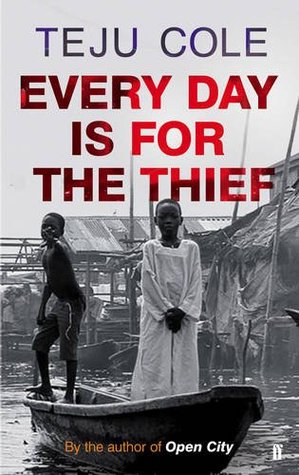 Teju Cole is one of those names that keeps popping up. For the uninitiated, he's a Nigerian-American author and photographer.
Every Day is for the Thief is his second novel (more of a novella) and has been unofficially billed as a prequel to his first, Open City.
Somewhat reflecting his own life, it follows a young Nigerian man who has lived in the US for several years and returns to his native country to visit family. It reads like non-fiction, the plutonic ideal of a diary or blogged travelogue, taking in a foreign place from the in-between perspective of a visiting native.
Cole takes on some big ideas, presenting Lagos as a place filled with political corruption and cultural fraud. He's particularly deft at examining cultural advancement. In one scene the main character visits a fancy new music school, and is painfully aware of the privilege of those who can afford to attend and the inequality it creates; yet being glad that the economy has grown to allow for such a rich and artistic culture to exist.
As a whole, the book is at turns thoughtful, brutal and strange. I like to think of it as a series of vignettes – vignettes on people, close and distant; the evils and opportunities of money, and the tension of coming home (which we all know we can never do). As the main character meanders through the light and the dark, there's a strong sense of distance. He's a passive observer, at once home and an alien. There's an uncomfortable comfort to knowing that he can leave whenever he wants to.
Style-wise, Cole's prose is straight-forward, descriptive but not flowery, and quite episodic. I'd place it somewhere between Dave Eggers (specifically A Hologram for the King) and Mohsin Hamid, with a touch more literary fiction about it.
Take this one as a recommendation. I'll be picking up Open City before long.