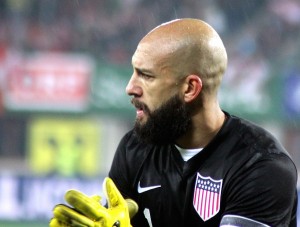 Friday has come around again. Happy 4th of July, American friends!
This week I've been taking some time off, which has meant mostly running around catching up with friends.
Here's to a quiet weekend of reading before we get back to the grind on Monday.
Meantime, happy reading!
–– ON ROBOTNIC.CO ––
On Tuesday I reviewed Walking on Sunshine on BBC Radio Scotland. Here's the blog and here's the iPlayer link.
Today is the last day to win a copy of my book on Goodreads!
–– ARTS & CULTURE ––
Mallory Ortberg again, this time on The Only Time I've Ever Been to Connecticut – and a time warp into to the 1950s, it seems.
A horrifying truth from Ann Friedman: The Scary Reason Some Men Like Guns Better Than Women.
Podcast: Also from Ann Friedman, her new podcast with Amintou Sow – Call Your Girlfriend – is a must listen (and I want to be their friend).
Podcast: And while we're at it, Hello, Internet, in which Brady Haran and CGP Grey are still my favourite two dudes talking.
–– DIGITAL ––
David Sedaris got a FitBit. What happened next is pretty standard Sedaris and if you love him you already clicked the link anyway.
Meighan O'Toole is back to blogging. Everything you need to know about social media and community, right here.
Chris Guillebeau has rebranded – which looks like it will mean the end of his long-form travel blogs. Good blog, but not what I've come to want from him. Have a look for yourself.
–– &c. ––
A rich dude writes about some economic truths; we feel the weight of it because he's a rich dude. Worth a wee read, though.
"Americans are learning how to lose, and soccer is teaching them how to do it." – a nice message on The Paris Review for the 4th of July.
What have you been reading this week?