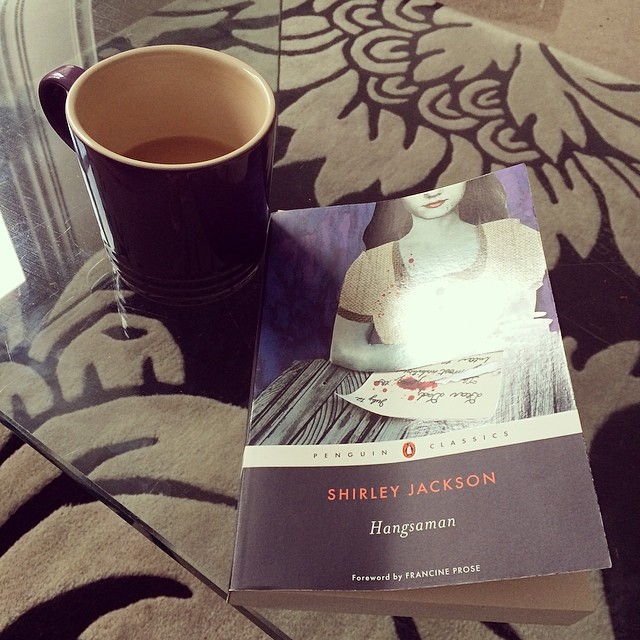 It's time to start a weekly link list. It's entitled Reading Week. Partly because it will be, for the most part, weekly; partly because most of my recent reading and listening has been in the pursuit of some sort of education. And we all know that the best week of the university semester is reading week.
Each week I'll post some links I've been enjoying from cultural podcasts, longform journalism, digital trends, book news, and film writing.
If you'd like to receive this by email, sign up here and once it hits 25 names I'll start sending out an email newsletter.
'Til then – enjoy!
— ON ROBOTNIC.CO —
Writing About Old Dudes Who Write About Old Dudes – On reading Gay Talese.
I joined Scottish Book Trust to review S. by JJ Abrams & Doug Dorst.
— ARTS & CULTURE —
How Heathers Changed the Teen Movie Forever – just don't mention its predilection towards sexual assault.
What I'm Reading by Jessica Stanley – make sure you check out her Tumblr, too.
"The Lottery" Letters – since I picked Hangsaman by Shirley Jackson (pictured) for book club this month.
— LONGFORM —
Tavi Gevinson is the latest guest on the Longform podcast – and you'll wish you'd made something of your blog at 13, too.
Rebecca Coriam: Lost at Sea – just as I thought I didn't really get Jon Ronson (thanks to this [rubbish] book).
Ghosting: Andrew O'Hagan on ghostwriting the Julian Assange autobiography. All 30,000 words of it.
The Creepy Way Fathers Across the Country Are Controlling Their Daughters' Virginity – & why it helps no-one.
Pixel & Dimed: On (Not) Getting By in the Gig Economy – great stuff by Sarah Kessler
— DIGITAL —
Are you using Pocket yet? It's, like, literally the only way to get on with life without keeping 200 tabs open.
Good UI has some interesting tips for your website.
SF Gate has a funny cut & paste piece for out of town journalists covering Silicon Valley.
— HUMOUR —
On the Internet, Nobody Knows Your'e a Human Who's Turned Into a Dog – I dunno, I thought it was funny.
— & c. —
Currently reading: The Rental Heart & Other Fairytales by Kirsty Logan
Currently looking forward to reading: Sleep Donation by Karen Russell
What have you been reading this week?