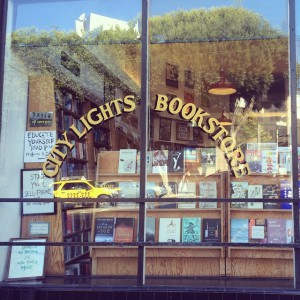 It's Friday! How has your week been? Got nice plans for this weekend?
This weekend I'll be mostly… kicking it, reading, and maybe enjoying a few cocktails.
It's summer, after all.
Here are some bits and pieces for you to read this weekend.
–– ON ROBOTNIC.CO ––
Blog Every Day August continues! Here are this week's posts: Non-Fiction Book Haul | Book Review: The Opposite of Loneliness | #NudgeYourWorld Parts I – II – III – IIII | 
On my business blog, I blogged about Why I Freelance.
I also reviewed J by Howard Jacobson for The List.
–– ARTS & CULTURE ––
 It's almost 2 weeks since we lost one of the greats: Robin Williams. Here are 2 great pieces about him, one from Anthony Lane (for my money, the best film critic working) and Mara Wilson's Remembering Robin.
Guardians of the Galaxy & the Rise of Post-Plot Cinema. Or, why does nothing happen in blockbusters anymore? Steven Zeitchik tells us more.
Philosophy meets physicality on the New York Times: Should we teach Plato in gym class?
As The Wire recently published, the most likely person to read a book (in the US) is a college educated black woman.
With that in mind, NPR released an excellent 2-part report about diversity in publishing. Here's are the two parts: In Elite MFA Programs, The Challenge Of Writing While 'Other' and To Achieve Diversity In Publishing, A Difficult Dialogue Beats Silence.
–– DIGITAL ––
A great piece from Jane Friedman: Reasons to Be Optimistic During the Disruption of Publishing.
I'm all about this argument that you should Leave Work at 2pm and Go For a Walk. (And I ain't coming back!)
Between ongoing wars, Ferguson and other horrors, ever wonder What All This Bad News is Doing to Us? Me, too.
Another reading list recommendation for you, this time from Jessica Furseth. Here's Reading List: Black Coffee Edition.
–– &c. ––
Ann Friedman wrote An Ode to Being 29. I'm almost looking forward to it. *Almost.*
How to Be Polite. Hint: It's a marathon, not a sprint.
I Feel Guilty for Not Being the Breadwinner – an interesting take on money management in equal relationships.
What have you been reading this week?