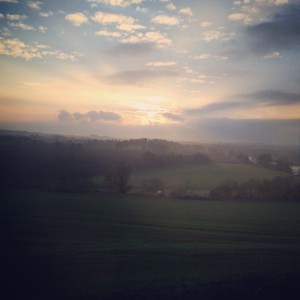 Hello, hello! Reading Week has returned.
Last week I spent 3 days in the Borders working on my business plans. It was good to get out of the office (and, indeed, the city) for a few days.
Now I'm back and hope you're having a happy Thanksgiving week, whether you celebrate it or not.
On with the links!
–– ON ROBOTNIC.CO ––
I wrote a response to my reading of Not That Kind of Girl by Lena Dunham. I'm sure you're as sick of her as I am, so for this I do apologise.
On my business blog:
What Serial Can Teach You About Content Marketing
The VATMOSS VAT Mess – a piece about the new ruling that removes the VAT exemption for automated online sales in the EU… which I learned about after spending 3 days developing that part of my business. Aiiiee!
–– ARTS & CULTURE ––
Talking with the authors of Gone Girl and Wild. Great interview, which also confirms Reece Witherspoon's hefty role in getting more women on screen. More on this in Ladybits below…
Mockingjay's Contradictory Revolution by Sady Doyle. Great piece, though I do admire literature that challenges the mainstream while conforming to it, because how else can we get these issues into the mainstream?
Notes on Vape – the Oxford English Dictionary's word of 2014. I'm into it.
In video, Stevie aka SableCaught's Enter Three Witches | Reading Shakespeare is truly delightful.
Ursula K Le Guin's speech at National Book Awards: 'Books aren't just commodities'. Also delightful!
–– DIGITAL ––
A couple of my favourite podcasters re-emerged this week! They once hosted TL;DR, which ended a few weeks back. Now it turns out they're the first new podcast from Gimlet Media aka the guys from StartUp. This is getting confusing, isn't it? Anyway, check out their excellent new show about the internet: Reply All. (And go back and listen to the TL;DR back catalogue, it's brilliant.)
Contently has some ideas about The Business Model That Will Save Journalism. (That's Journalism with a capital J.) An interesting read, and just idealistic enough if you ask me.
–– LADYBITS ––
Where Are All The Leading Ladies? In which we learn that women only 15% of leads – a number that has stagnated since the 1940s. 50+ years! While I've felt increasingly disenchanted and disenfranchised by cinema lately, these are the ways that we women need to be speaking up and providing perspective. Good job, Helen O'Hara, and on a site called That Film Guy, no less! [ETA: Page no longer exists.]
In related news: Women on film, sci-fi edition: it gets dystopian by Bidisha in Sight & Sound.
While 'Ladybits' is usually a fun approach to what I'm reading re issues of women in culture, there are some dark discussions happening lately. Not least Rolling Stone's A Rape on Campus: A Brutal Assault and Struggle for Justice at UVA. It's a tough but hugely worthwhile read – please do if you can.
–– ON PAPER ––
I finally got around to finishing The Empathy Exams by Leslie Jamison – and it's fantastic. It'll be the next post in The Essayist Project.
This and a light read, The Rosie Project, were the final 2 reads of my 52 Book Challenge. For the rest of the year I plan to re-read some Nora Ephron, then get to picking up some more Joan Didion and some miscellaneous fiction from the old TBR.
I'm also looking forward to reading Mongol by Uuganaa Ramsay – an writer who was raised in Mongolia but now lives in Scotland and who has been exploring the use of the word Mongol in our culture. Thanks to Saraband Books for sending me a copy.
What are you reading this holiday season?
–– &c. ––
In the wake of events in Ferguson, and now across many more US cities and beyond, Franchesca of chescaleigh gives 5 Tips for Being an Ally.
Extreme Wealth Is Bad for Everyone — Especially the Wealthy. In which Michael Lewis out-writes, like, everyone. In a book review.
What have you been reading this week?