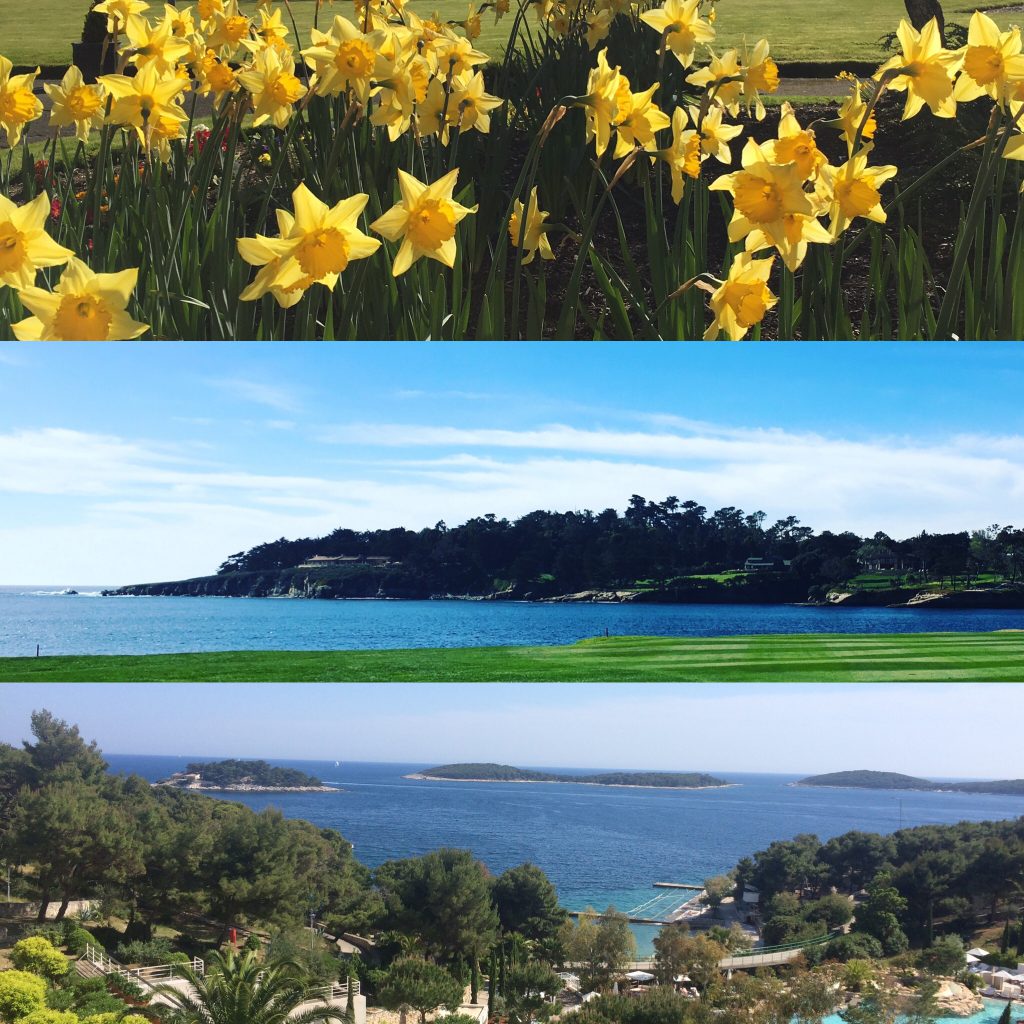 It's finally here! It's Reading Week #100!
It has taken 111 weeks and 1 guest editor to get us here – but here we are! Thank you all so much for reading and sharing your reading with me. It's been fun! Here's to 100 more?
This week I'm sharing a mix of new links and some greatest hits from the past 99 issues. I hope you enjoy it.
If you're reading this on the blog, don't forget to sign up to receive Reading Week by email. If you're reading this by email, don't forget to forward it to a friend who might like it.
To the links!
–– ON ROBOTNIC.CO ––
I reviewed Everybody Wants Some!! and Our Kind of Traitor on the Janice Forsyth show yesterday. Catch up on iPlayer.
ICYMI, last week on Bookish Blether we learned all about Interactive Fiction.

–– ARTS & CULTURE ––
Lindy West continues to be excellent. Here's a great precursor to her new book, Shrill: The 'perfect body' is a lie. I believed it for a long time and let it shrink my life.
Nikki Baughan took an in-depth look at The invisible woman: film's gender bias laid bare for Sight & Sound. Guess if it's good news or not!
Throwbacks:
'Every hour a glass of wine' – the female writers who drank. I do love Olivia Laing.
I remember this giving me a good chuckle – Why "Douchebag" is The White Racial Slur We've All Been Waiting For.
A reminder in Homme de Plume: What Catherine Nichols learned sending her novel out under a male name.
Ta-Nehisi Coates' A Quick Note on Getting Better at Difficult Things is always worth a revisit, as are Nellie Bly's Lessons in Writing What You Want To.
It wouldn't be a restrospective link list from me without an essay on the genius of Buster Keaton, so here's The Deadpan Genius of Buster Keaton by Charles Simic.
–– DIGITAL / LIFE ––
Today on the internet: And Now, I Unfollow Thee and, related, The Feed is Dying.
I've been putting off reading this, but hear it's great: Her secret history: I discovered my mother's digital life after her death.
You know I like a good interview with Ann Friedman, so here's a good interview with Ann Friedman (on writing as a career, skills, mentorship and more).
Throwbacks: I don't include art here as often as I'd like – but I'm still utterly charmed by this A 13-year-old eagle huntress in Mongolia.
I loved A Voice From The Past – on a physicist who resurrected some of our earliest voice recordings. Audio version here.
I still think about this brilliantly realised piece about why YouTube's 'My Daily Routine' is a beautiful lie whenever one pops up in my feed.
And who could forget… Shia LeBoef (The Musical) [VIDEO].
–– LONGREADS ––
Hey, remember when longreads used to be a segment here? I soon realised it was too ambitious to expect to have sourced, read, and enjoyed more than one great true longread per week – but there have been some crackers. Let's revisit some, shall we?
One of the first ever linked (in Reading Week #1, no less) was Andrew O'Hagan's Ghosting – a 30,000 word saga on his eventually not-writing Julian Assange's autobiography.
Amy Nicholson on How YouTube and Internet Journalism Destroyed Tom Cruise, Our Last Real Movie Star was just a delight.
Kathryn Schulz really earned her Pulitzer with The Really Big One – and it featured in Reading Week #62.
I still get tingles thinking about The Lack of Female Road Narratives and Why it Matters and the story it references, The Truck Stop Killer.
–– ON PAPER ––
I FINALLY FINISHED 1Q84 by Haruki Murakami! And I liked it. But remember how I was saying there was too much chat about boobs in it? One character says a sad mental farewell to her dead friends and literally specifically remembers their beautiful boobs. Come the fuck on, Murakami.
Anyway, now I'm reading The Argonauts by Maggie Nelson which is already gorgeous and enlightening and The Story of My Teeth by Valeria Luiselli which is already SO charming.
What are you currently reading?

–– &c. ––
Here's a toughie on The Forced Heroism of the 'Survivor'.
Props to my friend Kirsten who wrote about Why I Commit the First Hour of My Day to Writing My Book. We should all do this.
That's all for this week guys – thank you for joining me for the centenary (that sounds so grand). You can check out the archive of all 100 issues here. See you next week!
––
Your turn! Read anything good this week? Hit reply or tweet me about it, won't you?
Have a lovely weekend!
Nicola x