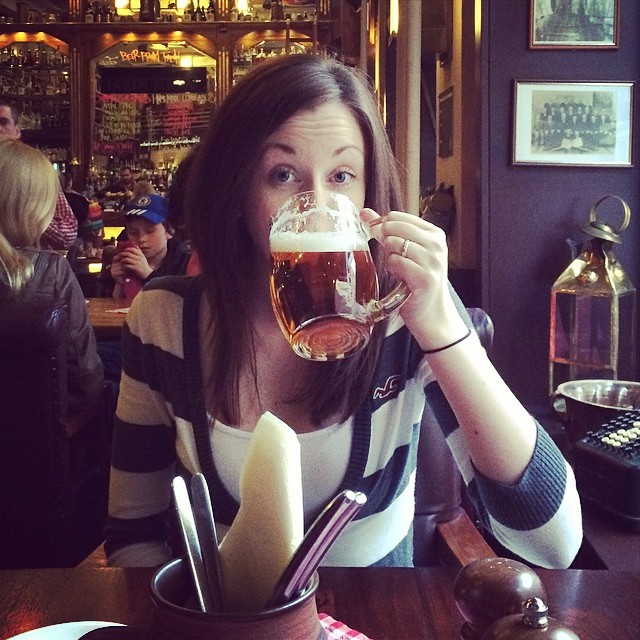 Happy Friday! How are things in your world?
This week has been a goer, just getting on and pretending like it wasn't snowing on Tuesday (the END of APRIL).
Last night I watched the Spooks film and imagined what the love child of Kit Harington and Brandon Crawford would look like (as an adult, obviously) and I pretty much made my own week.
Aaaaanyway, have some links!

–– ON ROBOTNIC.CO ––
Bookish Blether Episode 8 is all about Book Clubs! Holly and I are often asked how to join or start one, so we shared some of our knowledge, along with some tips on surviving it once you're in one.
As all 3 of you reading them may have noticed, I gave up on BEDA half-way. Here's why.
On my business blog, April Links.

–– ARTS & CULTURE ––
Nellie Bly's Lessons in Writing What You Want To by Alice Gregory. Air punch!
Sally Hughes on How contouring took all the fun out of getting made up.
I'm really late posting this, but it's a great read. In Fusion, YouTuber and comedian Akilah Hughes wrote this great piece about how YouTube rarely promotes black YouTube stars, even during Black History Month.
About once a month I have a binge of Sadie Stein's Daily Correspondent blogs on the Paris Review website. The time has come! Here are a few recent highlights: On Jerks and Complicity | The Ambidextrous Marine Biologist | Nailed | Labours of Love (featuring Rebecca West).
Peter K. Rosenthal reviews The Avengers: Age of Ultron . He understands where these movies are headed.
–– DIGITAL ––
Shauna Haider aka Nubby Twiglet on how Blogging Changed My Life.
I'm a bit over this topic, but here's a good addition anyway. From Nieman lab – Getting beyond "public radio voice": Finding and decoding identity on the air. Got me thinking about how we suppress identity in response to cultural pressures.
How about a podcast recommendation? I'm a bit behind my usual pace but listened to the first episode of Another Round from Buzzfeed. Anecdotes, cultural chat and more from 2 smart ladies.

–– ON PAPER ––
I'm still reading The Gracekeepers by Kirsty Logan, which is officially out now.
I've also begun Smoke Gets In Your Eyes by Caitlin Doughty, a mortician and performer who also runs the YouTube channel called Ask a Mortician. I've read 2 chapters and I never use this word but it's fabulous.
What's on your nightstand?

–– &c. ––
How to Structure Your Days If You're Depressed from Rookie. A calming read.
Also Rookie-related, from New York Times Live – Tavi Gevinson writes her future as she lives it (20 min video, short article).
This is important/horrifying. How Female Hormones Can Make a Bloody Mess of your Mental Health.
​Have a lovely weekend, friends!