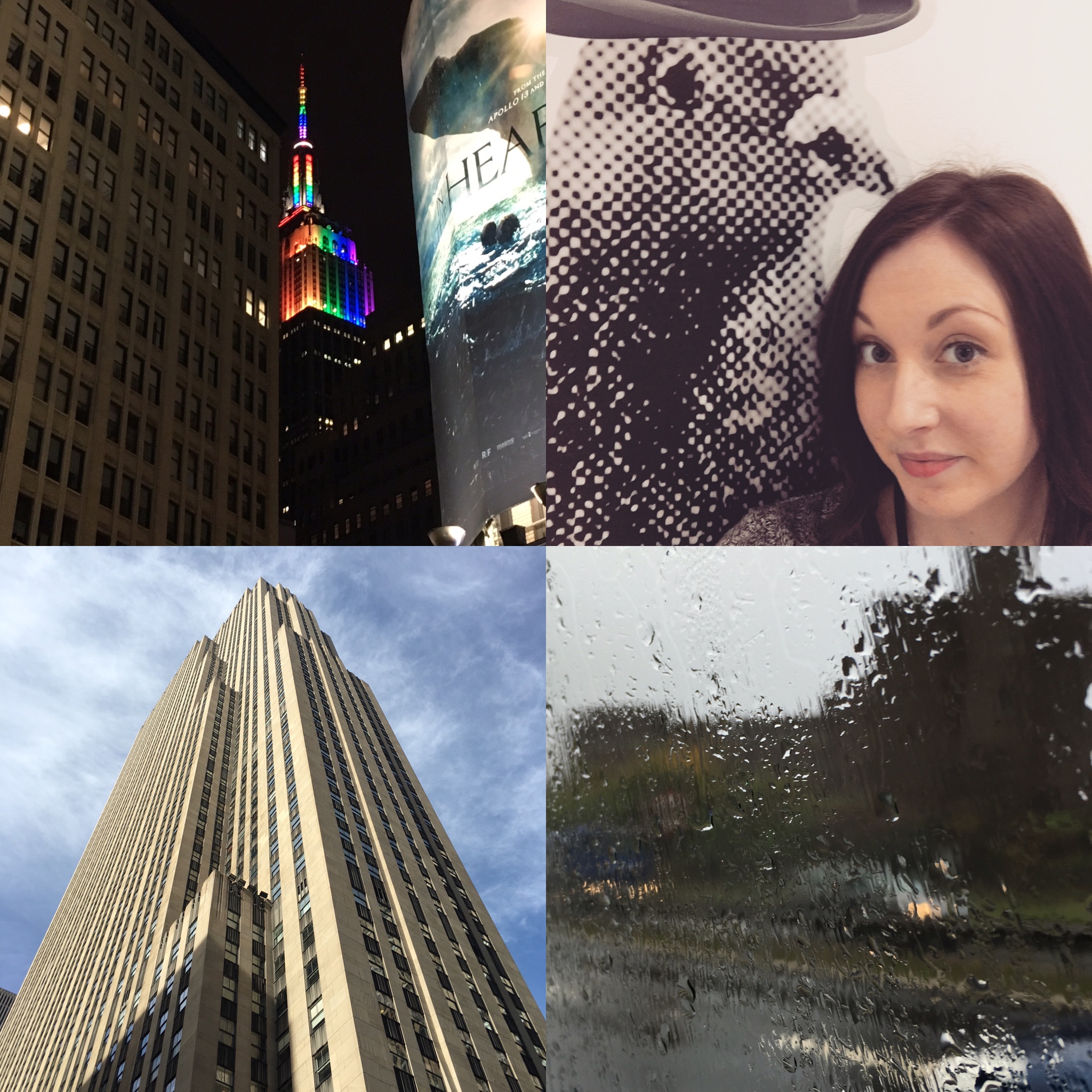 I'm back in Glasgow at its dreichest and darkest. Like, it's 10.40am and I have the lights on because it's so overcast and pelting down.
On a brighter note, I'm in a giving-no-effs kind of mode this week and it's the weekend! I hope you're all making the most of what you've got, too.
–– ON ROBOTNIC.CO ––
It's just occurred to me that I still haven't done my October book reviews… those will be up soon, promise.
Since we were both off on our holidays, Holly's and my latest episode of Bookish Blether is all about Books & Travel!
–– ARTS & CULTURE ––
I enjoyed Helen O'Hara's take on JLaw, Katniss Everdeen, and what they mean for young women.
Lunch Breaks: Finding balance between full-time work and part-time art. My friend Candace was frustrated that the majority of productivity tips seem to come from work-from-home creatives, so she wrote the advice that she wanted to read. And it's fantastic.
Eli Horowitz Wants To Teach You How To Read. Great feature from Anne Helen Petersen at Buzzfeed.
In the New York Times, Aziz Ansari on Acting, Race and Hollywood.
Here's a game to play: When you look at posters for movies or TV shows, see if it makes sense to switch the title to "What's Gonna Happen to This White Guy?" ("Forrest Gump," "The Martian," "Black Mass") or if there's a woman in the poster, too, "Are These White People Gonna Have Sex With Each Other?" ("Casablanca," "When Harry Met Sally," "The Notebook"). Even at a time when minorities account for almost 40 percent of the American population, when Hollywood wants an "everyman," what it really wants is a straight white guy. But a straight white guy is not every man. The "everyman" is everybody.
–– DIGITAL / LIFE ––
Is emotional labor feminism's next frontier? Because it ought to be.
What's Your Ratio? – Rosie Spinks on creating your own work/income/life formula. This is something that I've been thinking and reading about and working towards for many years, but I was really comforted to read this today and feel like I am succeeding.
Have you noticed yourself leaning away from timelines and towards group chats online? I have, and found this compelling – Small Social Is Here: Why Groups Are Finally Finding A Home Online.
Richard Lawson is the only mainstream journalist I've found who gets YouTube culture but can also critique it generously. Here's his recent piece on Troye Sivan's foray into pop music.
–– ON PAPER ––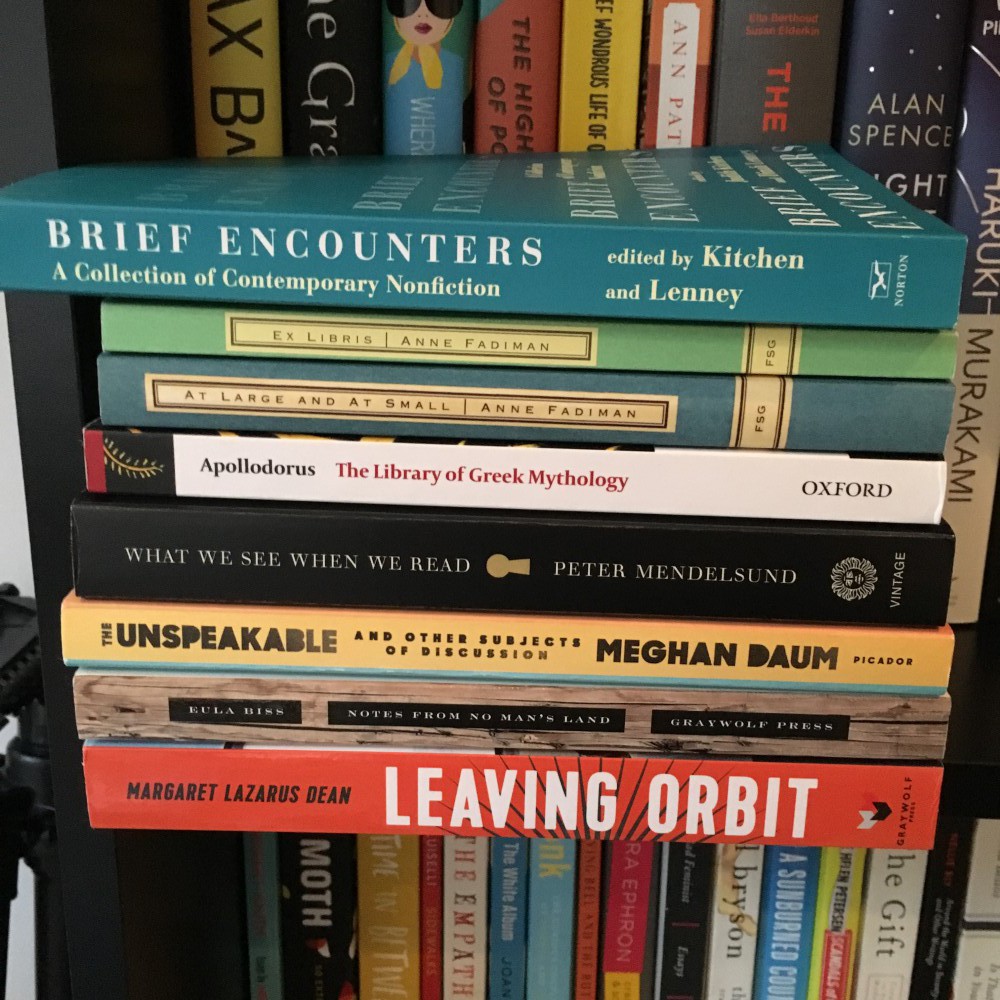 Although traveling usually = reading, I was at a book convention, followed by a red-eye flight, followed by getting back to work, so I've been struggling to make time to read this week. Pictured are my US purchases – mostly essays, with a dash of mythology.
I'm still working my way through the hilarious and comforting The Road to Little Dribbling by Bill Bryson and the enlightening The Unspeakable by Meghan Daum.
I also started Ubik by Philip K Dick for book club. It's a weird yin.
What's are your current reads?

–– &c. ––
Need a creative kick up the butt? Linda Barsi's got you covered. Fight To Believe You Are The Shit [VIDEO, 3 mins]
While we're at it, here's Hank Green compiling some of the most excited people ever. [VIDEO, 4 mins]
––
Read anything good this week? Hit reply or tweet me about it, won't you?
Have a lovely weekend!