I've been reading more offline than on this week, so let's simplify things to reflect that, shall we?
Here are some links and the latest from my book-reading life. Hope you enjoy!
–– BITS & PIECES ––
"When a genre starts saying enough already about itself — and when it says that on the eve of five more years of movies — I wouldn't say it's time to worry, but perhaps it's time to wonder."
I really enjoyed this piece by Mark Harris on The 'Fantastic Four' Fallout: The Future of Comic-Book Franchises. Are we nearing the end? I really hope we're nearing the end.
Two great pieces with Ta-Nehisi Coates this week, whose book Between the World and Me I've just finished on audibook and wow.
The latest from the fantastic Fariha Roisin is trending: Living with My Mother's Mental Illness.
A nice reminder about Why You Should Carry a Notebook with You Everywhere.
In audio, I loved CBC's Wiretap episode about standing out: Against the Grain.
I found this one via The Podcast Broadcast – a great wee newsletter much like this one but with podcasts recommendations.
–– ON PAPER ––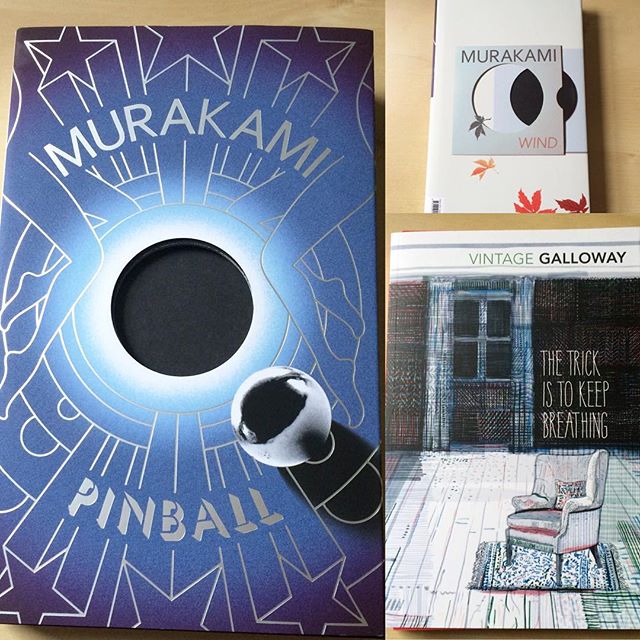 This week has been filled with pretty books. On Saturday I met up with Vanessa and Holly and went for some lunch and book shopping. I picked up the new-old Murakami, Hear the Wind Sing and Pinball, 1979 in a double bind-up (yes, those two images are the same book!), and – after fawning over her last week – a new edition of The Trick is to Keep Breathing by Janice Galloway (amazing title, right?).
Last night I attended a book launch for The Bind by William Goldsmith. It's gorgeous, and really funny, and I'm savouring it.
I also finished Life Among the Savages by Shirley Jackson, which was brilliant, and am a good chunk of the way through the Murakami and through Around the World in 72 Days & Other Writings by Nellie Bly. It's been a great reading week.
Your turn – what's on your nightstand?
––
Read anything good this week? Hit reply or tweet me with a link.
​Have a lovely weekend!