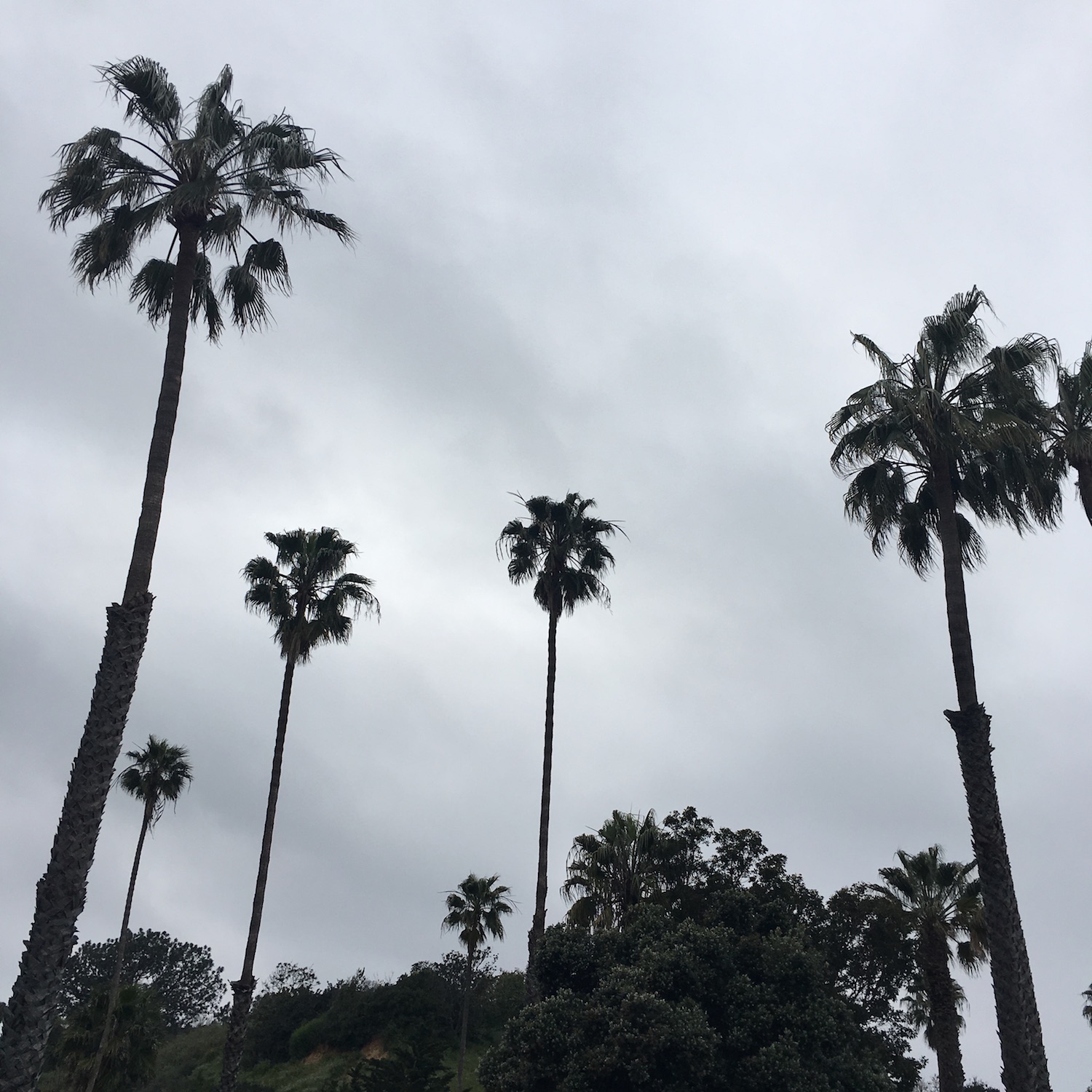 Happy Friday!
It is so ridiculously windy here. It's like in the film Volver, where the wind in La Mancha is known to make people mad, except that here, the thing that makes you maddest is the bloody pollen count that comes with it. Which reminds me: I once wrote a review about Volver in a film criticism class, and a classmate tore my review apart in a blind crit because I called them westerly winds when they're easterly ones. To be fair, I hadn't checked, I just love me a bit of alliteration.
There are a few film-related pieces in this week's link list, an area that I no longer delve into as much as I used to. I finally got Evan to watch Sunset Boulevard this week and I sense a marathon of Billy Wilder's greater works coming on. Is there anything good coming out soon? I hope so.
Meantime, here those are, along with a few other bits and pieces that have taken my fancy lately.
---
WINDSWEPT & INTERESTING
Anjelica Jade Bastién asks, Why Are So Many Female-Led Projects Called 'Camp'? and I now realise that I had the definition all wrong. Perhaps you did, too. And perhaps that's the answer to her question. It's a great piece.
Also on film and culture: Ben Myers wrote about Withnail & I and argued that, 30 years on, it's the perfect film for Brexit Britain. I tend to agree.
Humans Made the Banana Perfect—But Soon, It'll Be Gone. This makes me very sad. What will I put on my porridge?
I Want to Want Again. Writer and single mother Jessica Woodbury wrote about how budgeting has scrambled her brain in The Billfold.
I've been reading some early reviews of The Rules Do Not Apply by Ariel Levy and it sounds as boisterous and brilliant as she is.
I finally received my copy of Nasty Women from 404 Ink right after reading Sim Bajwa's brilliant piece from the collection in The Pool. She says that, Multiculturalism hasn't failed – but the rhetoric surrounding immigration has become poisonous.
If you're as tired of the 3D chess bullshit as I am, read Kaleb Horton on 45's Master Plan. I promise this is the last time I'll mention him, hopefully ever.
---
ON MY SHELF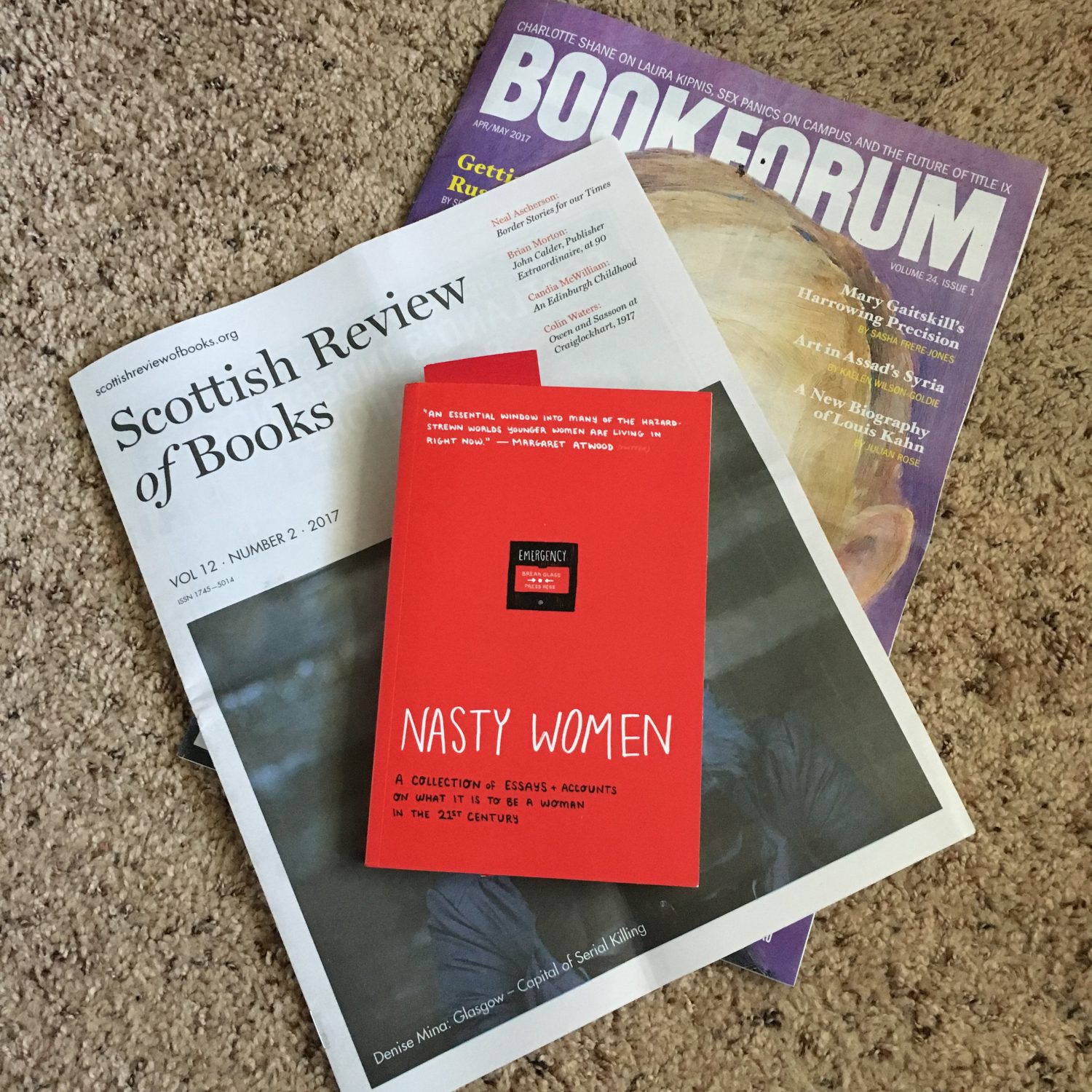 As I mentioned above, my copy of Nasty Women finally made its way to me, along with a copy of the Scottish Review of Books, and the latest issue of Bookforum. All in all, an excellent day for bookish mail.
Meantime I've been hopping between a few books. In fiction, The Power by Naomi Alderman has me pretty hooked on its speculative premise where women develop the ability to emit electrical energy and use this power to zap the patriarchy. I'm also enjoying Girls Will be Girls by Emer O'Toole, which blends memoir and social science to discuss gender as a performance. On the more serious side, I'm also back onto reading Capitalist Realism by Mark Fisher, which I'm slowly realising also works as an early academic thought experiment about Millennials (though the term hadn't been coined quite yet).
I also reviewed some of the novels and short stories I've read recently in a video this week, watch it here.
What's on your nightstand? Hit reply and let me know!
---
TIL NEXT WEEK…

Your turn! Read anything good this week? Hit reply or tweet me, won't you?
Have a lovely weekend!
Nicola x