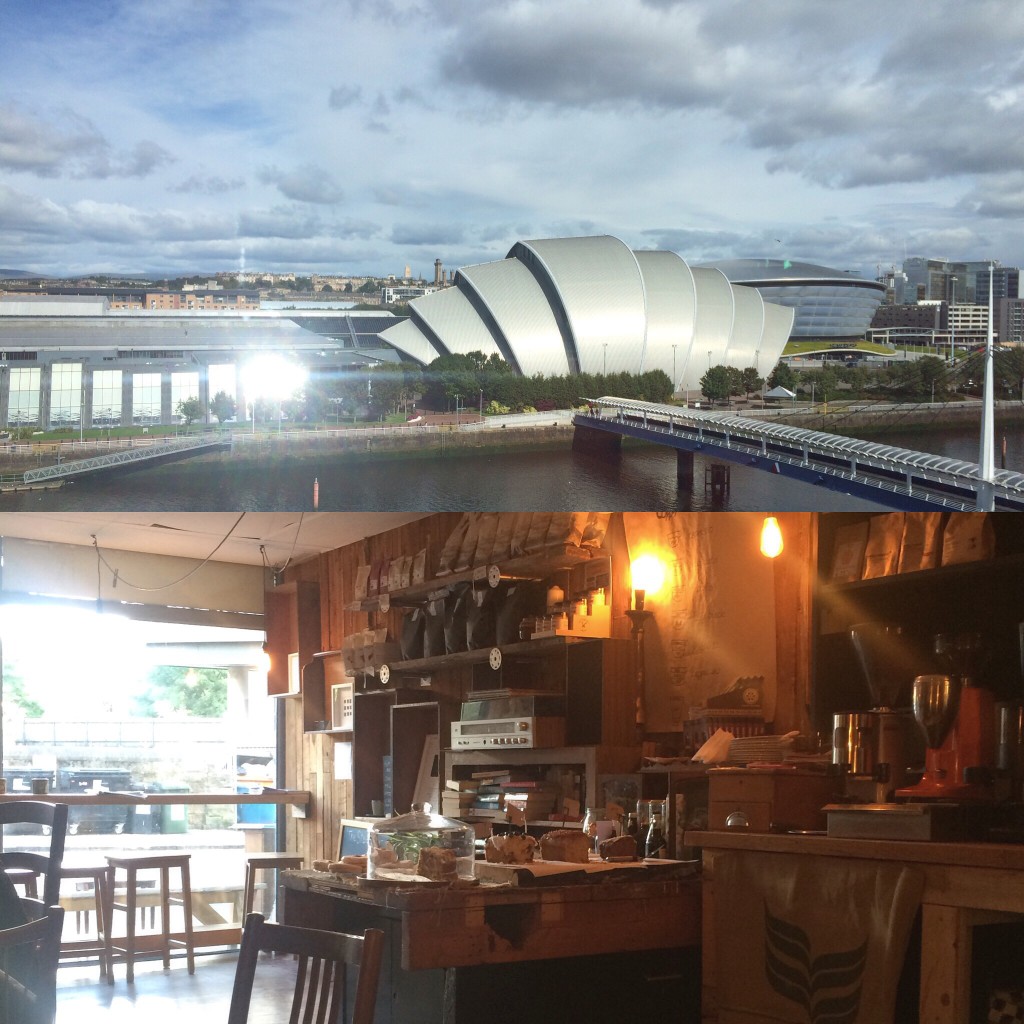 I'm sorry, it had to be done. (Evan dared me.) (If you don't know what I'm talking about it's ok, everything is cool.)
How's your week been? I've had a good one, and tomorrow we're having book club on a BARGE so things couldn't be much better, really.
How about some links for your weekend reading?
–– ON ROBOTNIC.CO ––
On time, for once, with my August Reads – capsule reviews of every book I read last month. There were many.
New Bookish Blether! In this week's podcast we discuss how to find and choose books.
Yesterday I appeared on BBC's Janice Forsyth Show to review this week's film releases. Click through to catch up on iPlayer.
–– ARTS & CULTURE ––
This week we said goodbye to the wonderful Oliver Sacks, whose final writings I've been sharing these past few months. Here's a letter from his closest friends: A Life Well Lived.
Ta-Nehisi Coates writes In Defense of a Loaded Word.
The less said about that Guardian article slagging off Terry Pratchett and his fans, the better. BUT it has served as an amazing prompt. Here's Stevie aka SableCaught's rebuttal [VIDEO], and Dan Pipenbring of The Paris Review's delightful twist on the topic.
I wound up missing out on the August group read of Moby-Dick between some of my bookish online friends. Candace's video about the experience made it sound irresistible in her video #AhabAugust; Or, Moby-Dick was much weirder than I expected..
Stephen King asks, Can a Novelist Be Too Productive? Ehh. Alright, mate.

–– DIGITAL ––
On the state of churnalism, Guy Patrick Cunningham urges, Don't Settle: The Journalist in the Shadow of the Commercial Web. On of the best elucidated arguments I've read in a long time.
Hold onto your butts! Jessica Valenti interviewed Anita Sarkeesian.
Emily Gould wrote about The Art of the Out-of-Office Reply. Which is in the Fashion and Style section of the New York Times because… she has a vagina?
Looks may fade, but selfies are forever. Prayer hands.

–– ON PAPER ––
TWO five-star reads this week. The book hangover is real, you guys. I loved both the hilarious satire Quesadillas by Juan Pablo Villalobos and the compulsively deviant The Dumb House by John Burnside.
The rest of the week is all about The Fishermen by Chigozie Obioma – this month's book club pick. Which we're having on a barge, this Saturday, as you do.
Which books are on your nightstand?

–– &c. ––
Disagree, but also can't help but agree with Sadie Stein On "Hangry".
Sexism has a stranglehold on publishing. How can we undo it? – a great opinion piece from Anna James.

––
Read anything good this week? Hit reply or tweet me about it, won't you?
​Have a lovely weekend!