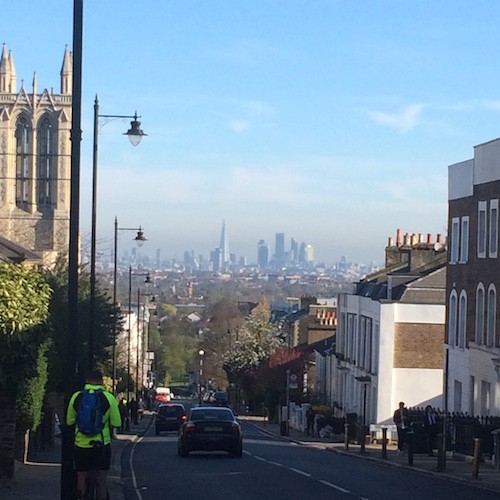 Happy Friday! It's Reading Week #50!
A little over a year on, it's been such fun to curate and share, and I really thank you for reading it. Please do share the subscribe link to anyone you think will enjoy it!
I had a great start to the week at London Book Fair meeting internet friends and acquaintances, discovering new publishers, and taking in some panels. All the excitement has put the rest of my week a bit on the back-foot, but the sun is shining and I'm so ready for a relaxing weekend. I hope you are too!
Here are some links for your downtime and reading pleasure.

–– ON ROBOTNIC.CO ––
Bookish Blether #7 | Reviewing Books is up now!
I messed up my scheduling on the rest, but you can still check my BEDA efforts on Tumblr.

–– ARTS & CULTURE ––
In 1985, Marguerite Duras predicted that, 'In the 2000s, there will be only answers', and that there would be screens everywhere. Sounds pretty sci-fi, huh?
And, in related, I then read this HBR piece about Relearning the Art of Asking Questions. Appropriate! And pretty useful.
Here's Margaret Ashworth on the Daily Mail style guide. I do love a good nose at these.
In Answer to Buzzfeed's "23 Words For Book Lovers That Really Should Exist.
I mentioned Broad City last week, but fuck it – Rachel Syme did this great profile of Abby and Ilana in Grantland: The Broad Strokes.

–– DIGITAL ––
In Celebration of Old-School LiveJournal. And OMG it's like my entire teenage years in one post. It also got so misty thinking about WinAmp (It really whips the llama's ass!)
And the modern equivalent (sorta): A complete history of "F*** yeah" Tumblrs, the happiest blogs on the Web.
The Future of Loneliness – as imagined by the wonderful Olivia Laing.
Newsletter recommendation: Hot Pod by Nick Quah. There's more about it, and him, in this profile on the Daily Dot.
And related, yet another piece on podcasts and Serial, which pulls in some interesting data.
–– ON PAPER / ON SCREEN ––
It wasn't a busy reading week so I'm still working my way through In Praise of Messy Lives by Katie Roiphe and Fishnet by Kirstin Innes.
I've also started dipping into Canongate's wonderful My Dear Bessie, a series of letters between two war-time penpals-turned-lovers which has been curated and carefully edited by Simon Garfield. They've been read extensively at the Letters Live events and are such a lovely read.
What are you currently reading? Hit 'reply' with your recs, please!

–– &c. ––
A funny pieces from Sophie Heawood: Stuck on an ice-bound ferry? What a great opportunity for apocalyptic sex. I'll let you find out what it's about.
Sarah Ditum in The New Statesman: Why I changed my mind about porn.
​Have a lovely weekend, friends!